Description
Amissos: Experience Unparalleled Luxury and Privacy in Cyprus Real Estate
Welcome to Amissos, where remarkable privacy and breathtaking views are combined with an unrivaled location nestled in lush green surroundings. This thoughtfully designed building offers a total of 7 luxury residences, providing a boutique living experience for those with a discerning sense of style. At Amissos, we believe that it's the little things - the details - that make a significant difference, and we have created the ultimate home where you can live, relax, and create lasting memories with your family and friends.
Discover the Ultimate Lifestyle at Amissos
Amissos offers its residents the epitome of a luxurious lifestyle. Immerse yourself in the best that Cyprus has to offer, with the finest European marina, stunning beaches, and picturesque parks just a stone's throw away. Indulge in the culinary delights of excellent restaurants and enjoy easy access to a range of social amenities, all just steps from your front door. Start your day with a rejuvenating morning coffee on your spacious terrace, join a yoga class in the beautifully landscaped garden with your neighbors, or embark on an afternoon sailing adventure - the possibilities are endless.
Exquisite Architecture and Stunning Interiors
Step into Amissos, a beautifully crafted complex boasting elegant lines, floor-to-ceiling windows, and expansive terraces that offer breathtaking views. Our boutique building engages in a dialogue with the city, showcasing forward-looking architecture that harmoniously blends with the neighborhood's atmosphere. Every detail has been carefully considered to create a harmonious living environment.
Inside each residence, modern and stylish interiors await. Clean lines and a neutral color palette establish a refined and understated design scheme throughout Amissos. The living spaces are furnished with luxury materials and flooded with abundant natural light, serving as tranquil retreats and providing the perfect backdrop for entertaining guests.
Unwind in Privacy, Embrace Serenity
At Amissos, privacy and serenity take center stage. Escape the hustle and bustle of everyday life as you retreat to your oasis of tranquility. Enjoy the solace of your spacious home, surrounded by the lush greenery of the surroundings. Let the stresses of the day melt away as you immerse yourself in the peaceful ambiance and breathtaking views that Amissos has to offer.
Your Dream Home Awaits at Amissos
Embrace the opportunity to own a piece of Cyprus real estate that exceeds all expectations. Amissos offers an unmatched living experience, combining luxury, privacy, and breathtaking surroundings. With meticulous attention to detail and a commitment to providing the utmost comfort, Amissos invites you to embark on a journey of refined living.
Come and experience the finest in Cyprus realty at Amissos. Discover a place where luxury meets tranquility, where elegant architecture blends seamlessly with beautiful interiors. Live a life of unparalleled comfort and create cherished memories in the home you've always dreamed of.
Contact us today to schedule a viewing and begin your journey towards owning your dream home at Amissos.
Research and Search Ideas for the Text
1. Real Estate Market in Cyprus
Conduct research on the current real estate market trends, property prices, demand and supply dynamics, investment opportunities, and regulatory aspects in Cyprus.
2. Cyprus Property Developers
Explore reputable property developers in Cyprus known for their luxury residences, thoughtful design, and quality construction.
3. Luxury Living in Cyprus
Investigate the luxury living experience in Cyprus, including high-end amenities, exclusive communities, and upscale lifestyle offerings.
4. Cyprus Beachfront Properties
Focus on beachfront properties in Cyprus, highlighting their desirability, stunning views, and proximity to the beach and water activities.
5. Cyprus Real Estate Investment
Provide insights into the advantages of investing in Cyprus real estate, such as potential returns, tax benefits, and the economic outlook for property investors.
6. Interior Design for Luxury Residences
Discuss interior design trends, luxury materials, and decorating ideas that complement the elegant architecture and neutral color palette found in Amissos residences.
7. Privacy and Serenity in Residential Living
Explore the importance of privacy and tranquility in residential living, emphasizing how Amissos offers a serene oasis away from the hustle and bustle of everyday life.
8. Popular Neighborhoods in Cyprus
Highlight popular neighborhoods in Cyprus known for their desirable location, amenities, and access to recreational activities.
9. Cyprus Real Estate Market Outlook
Provide an overview of the current and future outlook for the Cyprus real estate market, including market projections, emerging trends, and investment potential.
10. Benefits of Boutique Living
Showcase the advantages of boutique living, such as personalized attention, exclusivity, and a sense of community, as exemplified by the Amissos residences.
More details
Specifications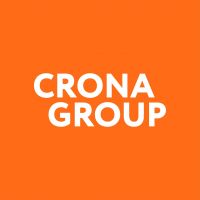 Developer:
Crona Group
---
Other properties from the developer Crona Group:
---
Looking to list your properties with us? Simply say 'hello' to start!