Description
Discover Autograph Residence: Your Ideal Home in Cyprus Real Estate
Meta Description: Explore Autograph Residence, a multifunctional and luxurious property in Cyprus that offers an exceptional living experience. Find your perfect home surrounded by nature, cultural attractions, and business opportunities.
Imagine your dream home, a sanctuary of care and comfort, where you can thrive and unwind. Autograph Residence in Cyprus is precisely that place – a haven where you can truly be yourself and embrace a fulfilling lifestyle.
At Autograph Residence, every resident discovers their own rhythm of life. This multifunctional property provides an ideal blend of natural beauty and convenient city living. Nestled in the heart of Cyprus, you'll be enchanted by the harmonious connection to nature while staying connected to the vibrant cultural and business hub.
Our intricately designed complex has been meticulously crafted to enhance your quality of life. From the moment you step inside, you'll experience an unparalleled sense of luxury and exclusivity. Impeccable finishes, spacious layouts, and breathtaking views elevate your living experience to new heights.
Whether you're captivated by the city skyline during an enchanting evening or mesmerized by the tranquil beauty of nature on a magical morning, Autograph Residence ensures that every day you're reminded of the extraordinary privilege of calling this place your home.
Discover a range of amenities thoughtfully curated to meet your every need. Find solace in peaceful solitude, socialize with friends, indulge in fun children's activities, or engage in sports and recreation. Autograph Residence caters to your desires, ensuring a serene and comfortable environment for you, your family, and your loved ones.
As you immerse yourself in the Autograph Residence experience, you'll realize that it offers more than just a home – it's a gateway to a lifestyle of unparalleled luxury, convenience, and tranquility. With its prime location, exceptional design, and attention to detail, Autograph Residence stands out as a premier choice for discerning individuals seeking the finest Cyprus real estate has to offer.
Take the first step towards your dream home at Autograph Residence. Contact us today to embark on a remarkable journey of luxury living in Cyprus real estate.
Research and Search Ideas for Autograph Residence:
1. Location-specific keywords:
Cyprus real estate
Cyprus property
Cyprus realty
Property marketplace
Autograph Residence
2. Property features:
Spacious layouts
Breathtaking views
Luxurious finishes
State-of-the-art facilities
Private balconies
Swimming pools
Fitness center
24/7 security
Parking facilities
3. Lifestyle and leisure:
Luxury living
Relaxation
Recreation
Entertainment
Proximity to beaches
Fine dining
Shopping
Cultural events
Museums
Art galleries
4. Investment potential:
Property investment
High ROI (Return on Investment)
Growth potential
Real estate market trends
Investment opportunities in Cyprus
5. International appeal:
Attracting foreign buyers
International clientele
Residence permits in Cyprus
Citizenship by investment
Global real estate investors
6. Comparative keywords:
Luxury property comparisons
Unique selling points
Standout features
Advantages over competitors
7. Sustainable and eco-friendly aspects:
Energy-efficient design
Green building practices
Sustainable materials
Renewable energy sources
Environmentally conscious living
More details
Specifications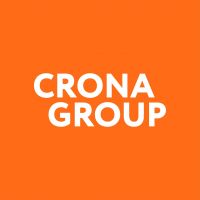 Developer:
Crona Group
---
Other properties from the developer Crona Group:
---
Looking to list your properties with us? Simply say 'hello' to start!