Description
Experience the allure of Ariadne, where striking cubist architecture meets style and elegance in harmonious coexistence.
Discover the perfect blend of urban living and a homely feel at Ariadne, located in the prime area of Agios Athanasios in Limassol. Choose from a sophisticated selection of low-rise 1/2/3 bedroom apartments and detached villas with optional pools. Enjoy intimate, cozy living spaces that offer privacy while embracing the openness of the surrounding environment.
Your Neighborhood: Agios Athanasios
In Agios Athanasios, once a small rural community near Limassol, you'll find a remarkable transformation into a thriving and picturesque suburb. This community seamlessly blends traditional and contemporary elements, making it one of the most attractive residential locations in the region. Nestled amidst verdant hills to the north of Limassol, Agios Athanasios offers stunning scenery and modern amenities, providing residents with a comfortable and convenient lifestyle.
Agios Athanasios not only provides a self-sufficient and tranquil lifestyle but also fosters a strong sense of community. The people who live here genuinely care for one another, creating a welcoming and inclusive atmosphere that generates a sense of belonging for everyone. Whether you seek a peaceful retreat or a vibrant social life, at Ariadne, you can enjoy a fulfilling lifestyle as part of a caring community.
Ariadne: Contemporary Residential Living
Ariadne is a contemporary residential project featuring two magnificent three-bedroom villas with optional private swimming pools, as well as a gated residential complex comprising 12 stunning apartments ranging from one to three bedrooms. Meticulously planned, Ariadne offers an unparalleled living experience. The villas and apartment building share a striking cubist architectural style while maintaining their unique character. The villas provide a perfect balance of luxury materials and intricate details within a welcoming family environment, optimizing functionality and creating a seamless flow throughout the home.
The apartment building epitomizes urban living with clean lines and a modern sensibility. Vertical lines draw the eye upward, while well-proportioned windows maximize space. Ample use of glass on the façade floods the interiors with natural light, fostering a bright and inviting atmosphere. The architectural design emphasizes sustainable integration with the surrounding environment, featuring large thermal-glazed windows for natural light and heat. The three-dimensional facades align with adjacent buildings, creating a unique appearance. Exclusive surface treatments such as decorative concrete, traditional Kivide stone, two-tone Graffiato, and decorative vertical louvres further enhance the harmonious and visually appealing living environment.
Designed for Comfort and Style
At Ariadne, beauty and function seamlessly blend together. The interiors boast clean lines, geometric shapes, and open spaces that create an ambiance of serenity and calmness. Whether in the villas or apartments, ergonomic layouts provide a sense of comfort and balance. Every aspect of the design aims to enhance your living experience, considering innovative storage solutions, space optimization, and practicality for everyday living. Key features include spacious kitchens and living rooms, master bedrooms with en-suite bathrooms, guest bathrooms, combined cupboards for kitchen appliances, and ample internal and external storage spaces.
Ariadne understands that your home should reflect your personal style and taste. With a blank canvas provided, unleash your imagination and create the interior look you desire. Whether you prefer stark minimalism, heavy-duty industrialism, simplistic Scandinavian design, or richer, bolder styles such as rustic modern, mid-century, or glamour, the possibilities are endless.
Immerse yourself in the allure of Ariadne and experience a harmonious blend of striking architecture, style, and elegance. Discover the comfort and charm of urban living in the prime location of Agios Athanasios, Limassol. Choose Ariadne as your haven of refined living.
Research and Search Ideas:


Limassol real estate market trends: Explore current market conditions, prices, and demand.


Lifestyle in Agios Athanasios: Highlight amenities, schools, and transportation options in the area.


Comparisons with other residential projects: Compare Ariadne with similar projects in Limassol.


Sustainable living and eco-friendly design: Discuss the eco-conscious features of Ariadne.


Interior design inspiration and tips: Provide ideas for decorating and personalizing living spaces.


Investment potential: Analyze the investment prospects of Ariadne and the market.


Customer testimonials and success stories: Share positive experiences from Ariadne residents.


Safety and security features: Highlight the safety measures in place at Ariadne.


Community and social activities: Explore social clubs and events for Ariadne residents.


Testimonials from Crona Group: Gather statements from the developer to establish credibility.


More details
Specifications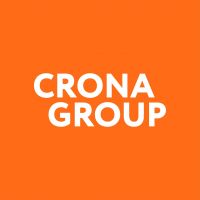 Developer:
Crona Group
---
Other properties from the developer Crona Group:
---
Looking to list your properties with us? Simply say 'hello' to start!