Description
ONYX RESIDENCE: A Premier Residential Complex in Germasogeia, Limassol
Welcome to ONYX Residence, an exceptional residential complex located in the thriving area of Germasogeia, Limassol. This premium project consists of 16 apartments that exemplify luxury living in a prime location. Situated in the heart of Limassol's vibrant tourist area, the complex offers a vibrant lifestyle with access to top-notch shopping destinations and an array of upscale restaurants.
Experience the perfect blend of comfort and convenience at ONYX Residence. Immerse yourself in the pleasures of residing near stunning beaches and entertainment venues, all while being surrounded by a bustling business environment. The highlight of the complex is its exquisite penthouses, boasting private spas and spacious terraces. These exclusive spaces foster a sense of community, making it an ideal setting for networking with potential business partners or enjoying intimate gatherings with close friends.
Located in the prestigious area of Limassol, ONYX Residence by Crona Group combines the best of urban living with the tranquility of a comfortable home. Discover the harmonious lifestyle Cyprus has to offer, with ONYX Residence situated in a highly developed area that offers an abundance of top-class facilities just a stone's throw away. This premium-class residential complex delivers a unique combination of a private community, prestigious location, and a club estate atmosphere.
Architecturally stunning and thoughtfully designed, ONYX Residence sets a new standard for premium-class properties in Cyprus. Crona Group has meticulously crafted a modern and aesthetically pleasing complex that caters to the individual needs of its residents. With a gated territory featuring parking facilities and a swimming pool, you'll have access to a secure and luxurious environment. The recreation zone and private spa provide the perfect space to unwind and indulge in relaxation.
Expect nothing less than excellence at ONYX Residence, where modern design and high-quality materials converge. The interiors showcase contemporary finishes inspired by the legendary Onix Blue, creating a soothing and elegant atmosphere. The swimming pool and recreation zone offer a serene oasis within the complex, providing a tranquil retreat from the fast-paced city life. This magnificent common area is exclusively designed for the enjoyment of all ONYX residents.
Discover the epitome of indoor and outdoor living with our exquisite penthouses, complete with BBQ facilities and spa amenities. Escape the bustle of the city and unwind in your personal sanctuary. Whether you're hosting family dinners or enjoying a peaceful evening with friends, these penthouses offer a distinctive style that reflects your individuality. Embrace a slower pace of life, allowing your children to simply be children while you savor moments of relaxation and inspiration.
Drawing inspiration from the natural beauty of onyx stone, the interior design of ONYX Residence exudes elegance and sophistication. The captivating shades and tones of blue, reminiscent of the legendary Onix Blue, are seamlessly incorporated into the final designs. Experience a truly luxurious living environment where every detail has been carefully considered to create a harmonious and timeless ambiance.
Make ONYX Residence your home and embrace a lifestyle defined by luxury, convenience, and refined aesthetics. Discover the pinnacle of premium-class living in Cyprus, where sophistication meets tranquility.
Research and Search Ideas:
Here are some research and search ideas to enhance the promotion of ONYX Residence:



Market Analysis: Conduct a comprehensive market analysis of the real estate industry in Germasogeia, Limassol to identify current trends, demand, and competitors.




Target Audience Profiling: Research and define the target audience for ONYX Residence, including demographics and preferences, to tailor marketing strategies effectively.




Local Area Insights: Highlight local attractions, amenities, and facilities near ONYX Residence, such as beaches, shopping centers, and restaurants.




Competitive Analysis: Analyze other premium residential complexes in Germasogeia, Limassol, focusing on unique selling points and marketing strategies.




SEO Keyword Research: Identify relevant and high-ranking keywords related to Cyprus real estate, property market, luxury living, and Limassol for optimizing website content.




Content Marketing Strategy: Develop a strategy with blog posts, articles, and guides on luxury living, real estate investment, interior design, and lifestyle topics.




Local SEO Optimization: Implement local SEO strategies, optimizing Google My Business listing and local directories with location-specific keywords.




Social Media Marketing: Establish a strong presence on social media platforms, sharing visually appealing content and running targeted ad campaigns.




Online Advertising: Run online advertising campaigns, targeting specific demographics and locations through Google Ads and social media platforms.




Influencer Partnerships: Collaborate with influential bloggers or social media personalities specializing in real estate or lifestyle content.




Email Marketing: Develop an email marketing strategy to nurture leads and keep potential buyers updated about ONYX Residence.




PR and Media Outreach: Engage with local media outlets and online publications to secure press coverage and feature articles about ONYX Residence.



By implementing these research and search ideas, you can enhance the visibility and promotion of ONYX Residence in the Cyprus real estate market.
More details
Specifications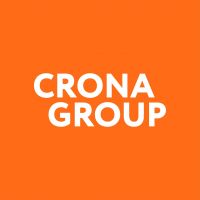 Developer:
Crona Group
---
Other properties from the developer Crona Group:
---
Looking to list your properties with us? Simply say 'hello' to start!