Description
Garden Square: Stunning Apartments and Villas in Limassol
Welcome to Garden Square, a remarkable residential complex located in the prestigious Mouttagiaka area of Limassol. Situated near the sea, this development offers a luxurious and convenient lifestyle. With excellent amenities, shops, supermarkets, and easy access to the beach, Garden Square is the perfect place to call home.
The complex features a variety of living options. Choose from 28 apartments, ranging from one to three bedrooms, located in separate blocks. For those seeking detached houses, Garden Square also offers 7 exquisite villas. Our focus is on optimizing the use of space, ensuring a harmonious balance between functionality and comfort.
Each unit boasts an ergonomic layout, providing efficient utilization of space. Enjoy private and guest zones, spacious kitchens and living rooms, ample storage areas, master bedrooms with en-suite bathrooms, and guest bathrooms. We have carefully selected the best combinations of high-quality modern finishes, using natural materials to enhance your living experience.
Convenience is key at Garden Square. The complex enjoys excellent accessibility, with a highway junction just 500 meters away. Moreover, Larnaca and Paphos airports are easily reachable within a short 40-minute drive, adding to the convenience of travel.
Experience the epitome of luxury living at Garden Square. Explore our range of apartments and villas, meticulously designed to provide you with comfort, style, and a harmonious living environment. Discover the perfect home that meets your needs and indulge in the finest quality finishes and materials.
Make Garden Square your haven in Limassol and embrace a lifestyle of elegance, convenience, and serenity.
Luxury real estate in Limassol
Explore the Garden Square residential complex for high-end apartments and villas.
Prestigious location in Mouttagiaka
Discover the allure of living near the sea in one of Limassol's most sought-after areas.
Amenities and convenience
Learn about the excellent infrastructure, nearby shops, supermarkets, and easy access to the beach.
Easy accessibility and connectivity
Find out how Garden Square offers proximity to the highway and convenient access to Larnaca and Paphos airports.
Thoughtful design and functionality
Explore the ergonomic layout, spacious living areas, and optimal use of space in the apartments and villas.
High-quality finishes and natural materials
Discover the attention to detail and luxurious touches that create a comfortable and elegant living environment.
Exquisite lifestyle
Experience the blend of comfort, style, and sophistication that Garden Square offers to residents.
Investment opportunities
Explore the potential for investment in the rapidly developing area of Mouttagiaka and the thriving real estate market in Limassol.
Exclusive living experience
Learn about the unique features and amenities that set Garden Square apart as a premier residential complex.
Peaceful surroundings and scenic views
Discover the tranquility and beauty of the surroundings, with the sea and picturesque landscapes as a backdrop to daily life.
More details
Specifications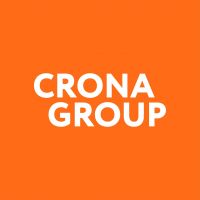 Developer:
Crona Group
---
Other properties from the developer Crona Group:
---
Looking to list your properties with us? Simply say 'hello' to start!