Description
Introducing Sunset Gardens: A Premier Gated Community in Limassol
Experience a vibrant and harmonious lifestyle at Sunset Gardens, an exceptional gated community unlike any other in Limassol. Immerse yourself in a thriving community, outstanding shared facilities, and a positive ambiance that fosters a deep connection with nature. Discover the epitome of joy and harmony with the living environment at Sunset Gardens.
Unparalleled Architectural Excellence
Discover a remarkable collection of one, two, and three bedroom apartments, accompanied by breathtaking four bedroom penthouses. Meticulously crafted by UDS Architects and Designers, with masterplanning by the renowned EDSA, Sunset Gardens offers an exquisite living experience within a secure gated community. Uniting residents in creating cherished memories, every aspect of Sunset Gardens has been thoughtfully designed.
A Verdant Oasis
Indulge in meticulous landscaping spanning over a sprawling 10,000 square meters, enveloping the serene park at Sunset Gardens. Energize yourself amidst the tranquil ambiance of Park+, where both vitality and serenity harmoniously coexist.
A Plethora of Experiences
Life at Sunset Gardens offers a plethora of unique activities and remarkable amenities. Immerse yourself in nature as you traverse the verdant cycling path, embark on a rejuvenating jog through the lush trees, or practice yoga against a stunning backdrop. Enhance your overall well-being by indulging in invigorating laps at the pool, working out at the state-of-the-art gym, or engaging in lively rallies at the contemporary tennis courts.
Prime Location
Strategically situated in an area experiencing rapid growth, Sunset Gardens finds itself nestled between the esteemed Integrated Casino Resort and the prestigious Limassol Greens Golf Resort, all while being in close proximity to the vibrant Limassol City Centre.
Embracing Minimalism
Sunset Gardens boasts an intentional minimalistic approach to both its interior and exterior design, allowing architectural spaces to radiate with maximum impact. Emphasizing natural lighting and materials, floor-to-ceiling glass doors provide picturesque views of the internal gardens, surrounding golf course, and even the mesmerizing Mediterranean Sea.
Sustainable Living
At Sunset Gardens, sustainability takes center stage. Our commitment to the local ecosystem is unwavering, as we harness renewable energy sources and implement efficient wastewater management and recycling systems.
A Haven Between Work and Life
Limassol attracts successful international companies and coveted European brands, making it a thriving hub for professionals. Located a mere 10 kilometers away from the bustling city center, Sunset Gardens offers a tranquil sanctuary while still keeping you connected to the vibrant city life. Achieve the perfect balance between work and leisure, where the artful harmony of Sunset Gardens seamlessly intertwines.
Uncover the Abundance of Amenities
Explore the array of world-class facilities available at Sunset Gardens with our interactive map:


Cycling Path


Yoga Lawns


Tennis & Basketball Courts


Club House


Fitness Club


Leisure Swimming Pools and Serene Lap Pool


Playground


Chess Area


Safety and Security at Its Finest
Sunset Gardens prides itself on being a multicultural gated community that places safety and security as its utmost priority. A single entrance gate, meticulously guarded 24/7 by highly trained security personnel, ensures the peace of mind and privacy of all residents.
Experience the epitome of luxury living at Sunset Gardens, where a vibrant community, exceptional amenities, and a deep connection with nature converge. Immerse yourself in the beauty of Limassol while enjoying the serenity of your own sanctuary. Discover the perfect harmony at Sunset Gardens.
Research and Search Ideas:


Real estate trends in Limassol: Explore the current real estate market in Limassol, including property prices, demand, and market outlook.


Gated communities in Limassol: Research other gated communities in Limassol to compare amenities, pricing, and features with Sunset Gardens.


Lifestyle in Limassol: Discover the lifestyle offerings in Limassol, such as cultural attractions, dining options, shopping centers, and entertainment venues.


Sustainable living in Cyprus: Explore sustainable living practices and initiatives in Cyprus, including renewable energy sources, waste management, and eco-friendly lifestyle choices.


Limassol property developers: Learn about other property developers in Limassol known for their quality projects and architectural excellence.


Limassol attractions and landmarks: Explore popular attractions and landmarks near Sunset Gardens, such as historical sites, parks, beaches, and natural wonders.


Health and wellness facilities in Limassol: Research nearby fitness centers, wellness spas, yoga studios, and health clubs that complement the well-being offerings at Sunset Gardens.


Limassol property investment: Investigate the potential for property investment in Limassol, including rental yields, capital appreciation, and investment opportunities.


Limassol transport and connectivity: Learn about transportation options in Limassol, such as public transportation, road networks, proximity to airports, and connectivity to other cities.


Testimonials and reviews: Look for testimonials and reviews from current or past residents of Sunset Gardens to gain insights into their experiences and satisfaction with the community.


More details
Specifications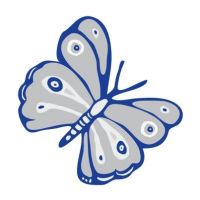 Developer:
Imperio Properties Developer
Since 2004
---
Other properties from the developer Imperio Properties Developer:
---
Looking to list your properties with us? Simply say 'hello' to start!