Description
Discover the Exquisite Edge Residence in Limassol: Enjoy Tranquil Living with Spectacular Views
Welcome to the Edge Residence, an exclusive residential complex nestled on the western hill of Panthea, just moments away from the vibrant heart of Limassol. Immerse yourself in the perfect blend of convenience and serenity that this exceptional location offers.
Our emphasis lies in providing exceptional indoor comfort and functionality, complemented by spacious verandas that showcase breathtaking panoramic views of the city and sea. Every detail has been meticulously designed to create an unparalleled living experience, featuring top-quality materials and impeccable finishing standards.
Experience the convenience and security of your own covered parking space and private storage room, ensuring that your belongings are safe and easily accessible. The central entrance of the building is equipped with a state-of-the-art video intercom system, adding an extra layer of security and peace of mind.
The Edge Residence goes above and beyond, offering a range of additional features and amenities to enhance your lifestyle:


Underfloor Heating (Hot Water Circulation): Enjoy cozy warmth throughout your home, even during the colder months, with our efficient underfloor heating system. Experience unparalleled comfort as you step onto warm floors and indulge in a cozy ambiance.


Concealed Air Conditioning in the Living Room: Stay cool and comfortable in the living room with our concealed air conditioning system. Designed for both aesthetics and functionality, this innovative feature ensures optimal temperature control without compromising the overall design of your living space.


Split Unit Air Conditioning: Experience the ultimate climate control in every area of your apartment with our split unit air conditioning system. Tailor the temperature to your preference and enjoy a refreshing atmosphere in every room, all year round.


False Ceilings with Hidden Lights: Enhance the ambiance of your living room with our false ceilings, adorned with hidden lights. Create the perfect mood for any occasion, from cozy evenings to lively gatherings, with adjustable lighting that adds a touch of elegance and sophistication.


Hot Water Circulation System: Enjoy instant hot water at any time with our advanced hot water circulation system. Say goodbye to long waiting times and indulge in the convenience of readily available hot water throughout your home.


Enhanced Security: Your safety is our top priority. The Edge Residence is equipped with a comprehensive security system, including strategically placed security cameras that provide two-week digital recordings of the building and entrance. Rest easy knowing that your home is protected by state-of-the-art surveillance technology.


At the Edge Residence, we believe in delivering a luxurious living experience that exceeds expectations. Immerse yourself in tranquility, enjoy breathtaking views, and embrace a lifestyle of comfort and convenience. Don't miss your chance to be a part of this exceptional residential community in Limassol.
Contact us today to learn more about the Edge Residence and secure your dream home in this idyllic setting.
Research and Search Ideas for the Text Provided:
1. Real Estate Market in Limassol:
Explore the current trends and demand for residential properties in Limassol, including the Edge Residence.
2. Advantages of Living in Panthea, Limassol:
Highlight the benefits of residing in the Panthea area, such as its proximity to the city center, tranquil environment, and panoramic views.
3. Luxury Apartments in Limassol:
Provide an overview of the luxury housing options available in Limassol, with a focus on the Edge Residence and its features.
4. Property Investment in Limassol:
Discuss the potential for property investment in Limassol, emphasizing the value and growth prospects of the Edge Residence.
5. Interior Design Tips for Apartment Living:
Share interior design ideas and tips for maximizing comfort and functionality in apartments, referencing the Edge Residence as an example of a well-designed living space.
6. Limassol's Top Attractions and Amenities:
Explore the nearby attractions, amenities, and services available in Limassol, showcasing how the Edge Residence offers convenient access to these desirable locations.
7. Sustainable Living in Limassol:
Highlight the eco-friendly features and practices incorporated into the design of the Edge Residence, promoting sustainable and responsible living.
8. Home Security Systems and Technologies:
Discuss the importance of home security and highlight the advanced security features of the Edge Residence, providing insights into the latest technologies for ensuring residents' safety.
9. Limassol's Real Estate Development:
Provide an overview of the real estate development landscape in Limassol, highlighting the Edge Residence as a prime example of the city's growth and progress.
10. Mediterranean Living in Limassol:
Capture the essence of Mediterranean lifestyle and living in Limassol, emphasizing the Edge Residence as an ideal choice for those seeking a luxurious and relaxed coastal lifestyle.
More details
Specifications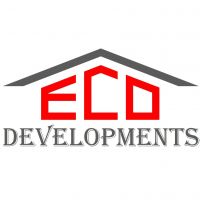 Developer:
ECO Developments
---
---
Looking to list your properties with us? Simply say 'hello' to start!