Description
Experience the serenity and convenience of Iris Residence
Located on the hill west of Panthea, Iris Residence offers a prime location in Limassol that places you just moments away from the vibrant heart of the city. At the same time, it provides a tranquil and peaceful environment for your everyday life.
Prioritizing Indoor Comfort and Functionality
At Iris Residence, we prioritize your indoor comfort and functionality. Our carefully designed building features spacious apartments with an emphasis on providing spectacular city and sea views through expansive verandas. Whether you're enjoying the sunrise or admiring the city lights at night, you'll have the perfect vantage point to take in the beauty of Limassol.
Superior Construction and Finishing Standards
We are dedicated to ensuring the highest quality in our construction and finishing standards. Our commitment to excellence means equipping each apartment with top-quality materials and impeccable finishes. From the moment you step inside, you'll notice the attention to detail and the superior craftsmanship that sets Iris Residence apart.
Convenience and Security
We understand the importance of convenience and security in your daily life. That's why each apartment at Iris Residence comes with its own covered parking space and private storage room. Additionally, for your peace of mind, the central entrance of the building is equipped with a video intercom system, allowing you to control access and ensure the safety of residents and guests.
Thoughtful Comfort Features
When it comes to comfort, we've thought of everything. Iris Residence offers underfloor heating with hot water circulation, ensuring warmth throughout your home. In the living room, you'll find a concealed air conditioning system, providing efficient cooling without compromising on aesthetics. For the rest of the apartment, split unit air conditioners are installed, guaranteeing comfort in every area.
Elevate Your Living Space
Enhancing the ambiance of your living space, the living room features false ceilings with hidden lights, creating a warm and inviting atmosphere. The careful attention to detail in the design ensures that every aspect of Iris Residence reflects our commitment to providing a luxurious and comfortable living environment.
Prioritizing Safety
Your safety is our priority. Iris Residence is equipped with security cameras that provide two-week digital recording, ensuring the safety and well-being of residents and their property. With surveillance covering the building and its entrance, you can rest assured that your home is protected.
The Ideal Place to Call Home in Limassol
At Iris Residence, we strive to offer a harmonious blend of tranquility, convenience, and luxury. With our prime location, meticulous craftsmanship, and thoughtful amenities, we provide the ideal place to call home in Limassol. Experience the best of both worlds, where city living meets peaceful retreat, at Iris Residence.
Research and Search Ideas:
Limassol Real Estate Market:
Explore the current trends, demand, and opportunities in the real estate market in Limassol, Cyprus. Analyze factors such as property prices, rental yields, and investment potential.
Living in Limassol:
Provide detailed information about the lifestyle, amenities, and attractions in Limassol. Highlight the city's cultural scene, recreational activities, dining options, and proximity to beaches and natural landmarks.
Property Investment in Limassol:
Discuss the benefits and considerations of investing in property in Limassol. Include topics such as potential returns on investment, property management services, legal aspects of property ownership, and Cyprus's residency and citizenship programs.
Moving to Limassol:
Create a guide for individuals or families planning to relocate to Limassol. Cover topics such as visa requirements, education options, healthcare facilities, transportation, and cost of living.
Luxury Living in Limassol:
Highlight the upscale lifestyle offered by Iris Residence and other luxury properties in Limassol. Discuss exclusive amenities, high-end finishes, personalized services, and the benefits of living in a prestigious neighborhood.
Coastal Living in Cyprus:
Explore the appeal of living near the coast in Cyprus, emphasizing the benefits of seaside living, access to beaches, water sports activities, and a relaxed coastal lifestyle.
Property Features and Amenities:
Provide in-depth information about the features and amenities offered by Iris Residence. Detail the advantages of underfloor heating, concealed air conditioning, security systems, parking facilities, storage options, and other unique selling points of the property.
Comparing Residential Properties in Limassol:
Compare Iris Residence with other similar residential developments in Limassol. Discuss factors such as location, amenities, pricing, and overall value for potential buyers or investors.
Architectural Design and Craftsmanship:
Highlight the architectural design and craftsmanship exhibited in Iris Residence. Discuss the attention to detail, innovative design elements, and the overall aesthetic appeal of the building.
Real Estate Market Outlook in Limassol:
Provide insights and projections about the future of the real estate market in Limassol. Analyze factors such as upcoming infrastructure projects, economic growth, and market stability to assess the long-term investment potential of properties like Iris Residence.
More details
Specifications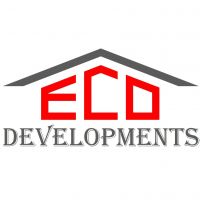 Developer:
ECO Developments
---
---
Looking to list your properties with us? Simply say 'hello' to start!