Description
Introducing ONLY: A Luxurious Landmark on the South Coast
Welcome to ONLY: - an extraordinary architectural marvel poised to become a prominent landmark on the enchanting south coast of the island. Nestled within a secure compound, this impressive structure boasts an array of opulent apartments, featuring exquisite 2 or 3-bedroom double-height lofts with delightful roof gardens. In a rare union of luxury and affordability, ONLY: redefines elegance while offering unparalleled value for your investment.
Exceptional Features and Amenities
ONLY: offers an exceptional range of amenities to enhance your lifestyle:



24-hour Receptionist: Experience unparalleled convenience with round-the-clock assistance and a warm welcome.




Gated Entrance and Security Pavilion: Enjoy peace of mind within this secure haven, where your safety is of utmost importance.




Underground and Ground Parking Space: Conveniently park your vehicles with ease, knowing they are secure and protected.




Personal Storage for Each Unit: Embrace clutter-free living with dedicated storage spaces for your belongings.




Inviting Swimming Pool: Dive into the crystal-clear waters of the swimming pool, a refreshing oasis in the heart of ONLY:.




Ground-Floor Brunch Restaurant: Savor delectable meals and exquisite culinary experiences without leaving the comfort of your home.




24/7 Gym: Stay fit and active with unrestricted access to a state-of-the-art fitness center.




Tranquil Sauna: Unwind and rejuvenate your senses in the serene ambiance of the sauna.




Management Offices: Efficient and dedicated management offices ensure that your needs are promptly attended to.



Unbeatable Location and Surroundings
ONLY: enjoys a prime location, just a short distance away from the bustling seafront road, with sandy beaches, charming coffee shops, and fine dining establishments within easy reach. Indulge in a sophisticated shopping experience at nearby designer boutiques, conveniently access banking services, and luxuriate in the world-class amenities offered by the prestigious 5-star hotels in the vicinity. Education and healthcare facilities are also within close proximity, providing convenience and peace of mind. Additionally, the vibrant old town, bustling marina, and thriving business hub of Limassol are only a brief 10-minute drive away.
Discover the Ultimate Lifestyle Investment
ONLY: presents a unique opportunity to invest in a lifestyle that combines luxury, sophistication, and outstanding value. The distinctive architectural design of this apartment building sets it apart from the rest, ensuring an extraordinary living experience for its residents. Whether you seek an exceptional place to call home or a lucrative investment opportunity, ONLY: is poised to fulfill your aspirations.
Experience the epitome of luxury living and seize this unparalleled investment potential at ONLY:. Contact us today to embark on an extraordinary journey towards a life of opulence, exclusivity, and financial prosperity.
Here are some of the most commonly searched requests related to "ONLY Tower"


ONLY Tower luxury residences in Cyprus


DTA Group Developer ONLY Tower project


ONLY Tower floor plans and layouts


ONLY Tower amenities and facilities


ONLY Tower location and proximity


DTA Group Developer ONLY Tower pricing and payment options


ONLY Tower interior design and finishes


ONLY Tower panoramic views and balconies


DTA Group Developer ONLY Tower construction progress


ONLY Tower investment opportunities


DTA Group Developer ONLY Tower virtual tours


ONLY Tower testimonials and reviews


ONLY Tower contact information and sales inquiries


DTA Group Developer ONLY Tower exclusive penthouses


ONLY Tower luxury living experience


More details
Specifications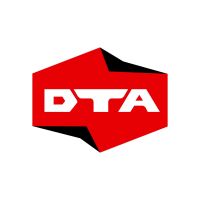 Developer:
DTA Group Developer
Since 2008
---
Other properties from the developer DTA Group Developer:
---
Looking to list your properties with us? Simply say 'hello' to start!