Description
Discover the Exceptional iHome Apartments: Luxurious Living by the Sea
Welcome to iHome Apartments, where luxury meets privacy and autonomy. Our separate spacious apartments, built to the highest standards, offer a remarkable living experience without common walls. What sets us apart is the attention to detail and the exquisite design that makes each residence truly exceptional. With 12 apartments featuring private roof gardens and the remaining units boasting panoramic verandas, iHOME is a haven of sophistication.
Soaring up to 87 meters high, Tower A at iHOME provides breathtaking sea views that will leave you in awe. Our prime location, a mere 75 meters from the sea, offers unparalleled convenience and access to the Mediterranean's sandy beaches. Whether you're seeking thrilling water sports or simply want to relax under the sun, iHome is the perfect gateway to a beachfront lifestyle.
At iHome, we go above and beyond to ensure your satisfaction. As a resident, you'll have access to a wide range of world-class facilities that elevate your living experience. From the moment you step foot inside, you'll be greeted by our welcoming lobby, setting the tone for the exceptional service that awaits. Enjoy a refreshing dip in the swimming pool or sip on a cocktail at the pool bar while taking in the beautiful surroundings.
We understand the importance of convenience in your daily life. That's why we offer services designed to cater to your every need. Take advantage of our apartment breakfast and food services, ensuring you start your day with a delicious meal. If you require assistance with childcare, our professional babysitting services are available. For those seeking adventure, embark on boat trips to explore the stunning coastline. Our dedicated butler service is ready to attend to your requests and make your life easier.
iHome is a haven for relaxation and entertainment. Unwind in the sauna or bask in the sun in our well sunlit gym, designed to invigorate your body and mind. Discover tranquility in the external lounge area, where you can escape the hustle and bustle of daily life. Let your little ones explore and have fun at the kids' playground, ensuring their happiness is always a priority.
We understand the importance of security and peace of mind. Our secured gated entrance and underground parking provide a safe environment for you and your loved ones. For your convenience, we offer transport services to ensure you can easily navigate the area.
With iHome's prime location, you'll find yourself surrounded by a plethora of amenities. Explore the coastal strip and indulge in the finest cafes, beach bars, and restaurants. Immerse yourself in a world of luxury with a visit to the upscale shops and boutiques nearby. Should you require medical assistance or access to top-notch educational institutions, international-standard schools and medical facilities are within reach. Plus, for those seeking vibrant nightlife, countless nightclubs, bars, and exquisite white-linen restaurants are just a stone's throw away.
Come experience the epitome of luxury living at iHome Apartments. With our sophisticated design, prime location, and unrivaled amenities, your dream lifestyle awaits. Contact us today to secure your place in this extraordinary community.
Research and Search Ideas for iHome Apartments:


Luxury apartments near Mediterranean beaches


Sophisticated condominiums with panoramic views


Top-rated residential properties in


Prime real estate near the sea


Exclusive apartments with private roof gardens


High-rise living with stunning sea views


World-class amenities for apartment living


Beachfront lifestyle and water sports activities


Upscale shops and boutiques in


Family-friendly apartments with kids' playground


Residential properties with secure gated entrance


Transportation services for residents at iHome Apartments


Luxurious living and entertainment options


Best apartment breakfast and food services


Babysitting services for residents at iHome


Boat trips and coastal exploration near iHome Apartments


Dedicated butler service for residents


Relaxation amenities: sauna, sunlit gym, and lounge areas


Convenience of laundry and gardening services


Supermarket and essential amenities nearby


More details
Specifications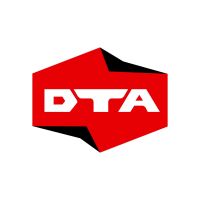 Developer:
DTA Group Developer
Since 2008
Building's block A
11 flr.
11 flr.
10 flr.
10 flr.
9 flr.
9 flr.
8 flr.
8 flr.
7 flr.
3 rooms


2 785 000

7 flr.
6 flr.


6 flr.
5 flr.


5 flr.
4 flr.


4 flr.
3 flr.


3 flr.
2 flr.

201




202




203



2 flr.
1 flr.






1 flr.
---
Other properties from the developer DTA Group Developer:
---
Looking to list your properties with us? Simply say 'hello' to start!