Description
Discover the Splendor of Highland House: Luxury Living Surrounded by Breathtaking Natural Scenery
Looking for a serene retreat from the daily grind? Look no further than Highland House, where spacious, luxury living spaces seamlessly blend with awe-inspiring natural landscapes. Nestled amidst picturesque hills, this haven offers the perfect opportunity to unwind and rejuvenate after a long day at work. With its abundant amenities and idyllic location, Highland House promises an unparalleled living experience.
Spanning three floors, Highland House presents an array of impressive features to cater to your every need. Step inside to find a generously proportioned living area that provides ample space for relaxation and entertainment. The property boasts five cozy bedrooms, ensuring plenty of room for the whole family. Additionally, three modern bathrooms provide a touch of convenience and luxury.
Furthermore, the property boasts a spacious basement indoor area, perfect for hosting gatherings or transforming into a versatile space to suit your individual requirements. Immerse yourself in the tranquility of nature by exploring the two uncovered veranda areas, where you can soak up the sun or savor your morning coffee while admiring the stunning surroundings.
Highland House offers an array of convenient facilities to enhance your comfort. Experience climate control at its finest with the provision for A/C, allowing you to create the ideal indoor environment. Stay cozy during the cooler months with the boiler heating system, ensuring warmth throughout the property. With two dedicated parking spaces, you can rest easy knowing your vehicles are secure.
Escape the hustle and bustle of city life and embark on a journey to Trimiklini, a haven of peace and natural beauty. Surrounded by majestic pine trees, this tranquil locale beckons nature enthusiasts and those seeking a more relaxed lifestyle. As an added bonus, Trimiklini serves as an excellent starting point for avid cyclists, offering a plethora of scenic routes to explore.
In addition to the enchanting natural wonders, Trimiklini provides the perfect balance of countryside living and city-grade amenities. Discover the best private schools on the island, such as The Heritage Private School, The Island Private School of Limassol, and Pascal Private School, all within a convenient 20-minute drive. Delight in the captivating waterfalls of Platres, a mere 10 minutes away by car. Fulfill your shopping needs at the nearby Alphamega Hypermarket in Trimiklini, located just 2 minutes away. For your healthcare needs, a Community Medical Center and Pharmacy are a short 5-minute drive away. Rest easy knowing that a Fire Station is also within a 12-minute drive, ensuring the safety and security of the community.
Explore the endless walking paths that wind through the Trimiklini hills, enveloped by the beauty of towering pine trees. Each step you take unveils breathtaking vistas of the surrounding countryside, while the crisp mountain air invigorates your senses. Don't forget to bring your camera along to capture the mesmerizing landscapes and the serene ambiance that permeates this remarkable location.
In conclusion, Highland House offers a luxurious and spacious retreat, seamlessly blending with the captivating natural scenery that surrounds it. With its outstanding features, abundant facilities, and proximity to both nature and essential amenities, Highland House presents an extraordinary opportunity for those seeking a harmonious fusion of comfort, convenience, and serenity. Embark on a new chapter of refined living by making Highland House your dream abode in Trimiklini.
Research and Search Ideas Related to the Text Provided:
Explore local attractions in Trimiklini: Research and provide information about other attractions, landmarks, or points of interest in Trimiklini and its surrounding areas. This can include natural wonders, cultural sites, hiking trails, or popular tourist destinations.
Highlight nearby recreational activities: Research and provide details about outdoor activities available in the vicinity of Highland House and Trimiklini. This can include information about cycling routes, hiking trails, picnic spots, or adventure sports options.
Compare similar properties: Conduct a comparison of similar luxury properties or real estate offerings in the area, highlighting the unique features and advantages of Highland House. Provide insights into the pricing, amenities, and location benefits to showcase its appeal.
Write about the benefits of countryside living: Create content that discusses the advantages of living in the countryside, including the peaceful environment, cleaner air, closer proximity to nature, and a slower pace of life. Position Highland House as an ideal choice for those seeking a more relaxed and rejuvenating lifestyle.
Explore the real estate market in Trimiklini: Conduct research on the real estate market in Trimiklini, providing insights into property trends, average prices, and investment potential. Discuss the growth prospects and opportunities available in the area, positioning Highland House as an attractive investment option.
Create content for nature enthusiasts: Develop content that caters specifically to nature lovers, emphasizing the natural beauty of Trimiklini and its surroundings. This can include articles or guides on birdwatching, wildlife spotting, nature photography, or eco-tourism opportunities.
Provide tips for homebuyers or renters: Create informative content for individuals looking to buy or rent luxury properties. This can include guides on property inspections, financing options, legal considerations, or interior design tips for maximizing the living space in Highland House.
Write about the benefits of living close to essential amenities: Highlight the convenience of living near essential amenities such as schools, supermarkets, medical facilities, and recreational centers. Discuss how Highland House offers easy access to these facilities, enhancing the overall quality of life for residents.
Create content targeting relocation seekers: Develop articles or blog posts targeting individuals or families considering a relocation to Trimiklini. Discuss the advantages of the location, educational opportunities, healthcare services, and the overall lifestyle available in the area, positioning Highland House as an ideal choice for a new home.
Write about the local community and events: Research and provide information about the local community in Trimiklini, including social events, festivals, or cultural activities that residents can participate in. Highlight the sense of community and belonging that residents of Highland House can experience.
More details
Specifications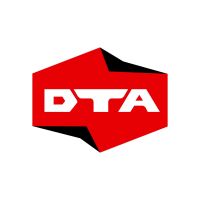 Developer:
DTA Group Developer
Since 2008
---
Other properties from the developer DTA Group Developer:
---
Looking to list your properties with us? Simply say 'hello' to start!