Description
Discover ATLANTIDA Apartments
Exquisite sea view apartments in Cyprus located at the prestigious Coralli Shore Habitat. This exceptional residential complex comprises four blocks, boasting a diverse range of 1, 2, 3, and 4 bedroom apartments, duplexes, and penthouses. With meticulous construction adhering to the highest standards, ATLANTIDA Apartments provide unparalleled comfort, breathtaking interiors, privacy, access to refreshing common swimming pools, and dedicated concierge services.
Sea View Apartments in Cyprus
Immerse yourself in the enchanting vistas of the Mediterranean Sea and the captivating St. Raphael Marina Yacht Club from the Atlantida Court C apartments. Enjoy uninterrupted views that will leave you in awe.
Premier Property Facilities
At ATLANTIDA Apartments, you will find an extensive selection of private and communal amenities designed to enhance your lifestyle:


Gated Entrance: Experience a sense of security and exclusivity with our controlled access.


Gym Room: Stay fit and active with our state-of-the-art fitness facility.


On-site Supermarket and Bakery: Convenience is at your doorstep with a supermarket and bakery within the complex.


Multipurpose Court: Engage in various sports and recreational activities on our versatile court.


Security Guard: Rest assured knowing that your safety is a top priority with our dedicated security personnel.


Golf Car Transport: Easily access the beach or St. Raphael Marina Yacht Club with our convenient golf car transport service.


Outdoor Communal Swimming Pools: Take a dip in our refreshing swimming pools while enjoying the company of your neighbors.


Kids Playground: Create lasting memories with your children in our specially designed playground area.


Gardening Services: Revel in meticulously maintained gardens that enhance the beauty of the surroundings.


Laundry Facilities: Conveniently take care of your laundry needs within the complex.


Transport Arrangements: We provide hassle-free transportation services to cater to your commuting requirements.


24hr Concierge: Our dedicated concierge is available around the clock to assist you with any needs or inquiries.


Limassol: The Epitome of Luxury Living
Coralli Shore Habitat, situated in the heart of Limassol, offers an unrivaled coastal living experience with breathtaking views of the Mediterranean Sea. Our prestigious development is a dream come true for those seeking a beachfront residence. The sea is just a stone's throw away, allowing you to indulge in seaside living like never before.
Impeccable aesthetics, understated luxury, and a harmonious setting define Coralli Shore Habitat, nestled gracefully on hillside slopes, separated from the beach only by a road. This unique location elevates your lifestyle to new heights. Additionally, our prime location places you close to the vibrant Amathus tourist area, renowned 5-star hotels, and the finest dining establishments in Limassol. Coralli Shore Habitat not only offers a magical living experience but also presents a lucrative investment opportunity.
In conclusion, ATLANTIDA Apartments in Coralli Shore Habitat provide an extraordinary living environment with captivating sea views, exceptional amenities, and a prime location in Limassol. Experience the pinnacle of coastal living and embrace the opportunity to make your dream home a reality.
Research and Search Ideas for ATLANTIDA Apartments:



Comparisons:


Research and highlight the unique features and advantages of ATLANTIDA Apartments compared to other sea view apartment complexes in Cyprus or Limassol. Provide information on what sets them apart and makes them a superior choice.






Local Area Information:


Provide detailed information about the surrounding area of Coralli Shore Habitat and Limassol. Include attractions, amenities, landmarks, nearby beaches, shopping centers, restaurants, and entertainment options to showcase the convenience and lifestyle benefits of the location.






Testimonials and Reviews:


Gather and include testimonials or reviews from satisfied residents or previous buyers who have experienced living at ATLANTIDA Apartments. Positive feedback and experiences can enhance credibility and attract potential buyers.






Investment Potential:


Highlight the investment potential of ATLANTIDA Apartments, such as the growth of the real estate market in Cyprus, rental income potential, and the overall value appreciation of properties in the area. Provide data and statistics to support the investment claims.






Virtual Tours and Multimedia:


Offer virtual tours or high-quality images and videos of the apartments, showcasing their stunning interiors, sea views, and the overall ambiance of the complex. Visual content can capture the attention of potential buyers and provide a more immersive experience.






Neighborhood Safety and Security:


Emphasize the safety measures in place at ATLANTIDA Apartments and the surrounding neighborhood. Highlight features such as gated entrance, security guards, and controlled access to provide peace of mind for residents.






Lifestyle and Amenities:


Detail the various lifestyle amenities and facilities available within the complex, such as the gym, swimming pools, playground, and convenient on-site supermarket. Showcase how these amenities contribute to a comfortable and convenient lifestyle for residents.






Sustainable and Eco-friendly Features:


If applicable, highlight any eco-friendly or sustainable features incorporated into the construction and design of ATLANTIDA Apartments. This can include energy-efficient appliances, renewable energy sources, or green building materials.






Nearby Transportation Options:


Provide information about transportation infrastructure and accessibility near ATLANTIDA Apartments. Highlight nearby public transportation options, road connections, and proximity to airports or major transportation hubs.






Local Market Trends:


Research and present current real estate market trends in Limassol or Cyprus, including factors such as demand, property appreciation rates, and market stability. This information can help potential buyers make informed decisions about investing in ATLANTIDA Apartments.






Financing Options:


Explore and provide information about financing options available for purchasing ATLANTIDA Apartments. This can include mortgage options, partnerships with financial institutions, or any special offers or incentives for buyers.






Frequently Asked Questions (FAQ):


Compile a list of common questions and answers related to ATLANTIDA Apartments, covering topics such as pricing, availability, maintenance fees, property management, and legal considerations. This can provide valuable information for potential buyers and address any concerns they may have.






Local Events and Festivals:


Highlight upcoming events, festivals, or cultural activities in Limassol or the surrounding area. This can showcase the vibrant and dynamic lifestyle available to residents of ATLANTIDA Apartments.






Relocation Information:


Provide information and resources for individuals or families considering relocating to Limassol. This can include details about visas, residency permits, healthcare facilities, education options, and local expat communities.






Social Media Presence:


Establish a strong social media presence for ATLANTIDA Apartments, creating profiles on platforms such as Facebook, Instagram, and LinkedIn. Regularly post updates, images, videos, and engage with potential buyers or interested individuals.





More details
Specifications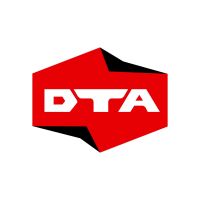 Developer:
DTA Group Developer
Since 2008
---
Other properties from the developer DTA Group Developer:
---
Looking to list your properties with us? Simply say 'hello' to start!