Description
AKTIV: Luxury Living in Limassol's Prestigious Tourist Area
Discover AKTIV, an exclusive residential project situated in the heart of the prestigious tourist area of Limassol, Cyprus. With its prime location, only 700m away from the renowned Dasoudi beach and within walking distance to a plethora of amenities including top-notch cafes, restaurants, shops, banks, and supermarkets, AKTIV offers the perfect blend of convenience and luxury. Additionally, it boasts easy access to the nearby Kolonakiou avenue and the highway, ensuring seamless connectivity to other parts of the city.
This modern residential complex stands tall with its impressive 4-storey building, showcasing a contemporary architectural design that exudes elegance and sophistication. The project comprises a carefully curated selection of luxury apartments, available in 1 and 2-bedroom configurations, catering to the diverse needs and preferences of discerning individuals and families.
Step inside these meticulously designed apartments and experience a world of refined living. Each unit is thoughtfully crafted to provide optimal comfort and style, offering a seamless blend of functionality and aesthetic appeal. The interiors boast high-end finishes and premium materials, creating an ambiance of contemporary luxury. Spacious living areas, well-appointed kitchens, and tastefully designed bedrooms provide a haven of tranquility and relaxation. Furthermore, large windows allow ample natural light to flood the living spaces, creating an inviting and uplifting atmosphere.
Residents of AKTIV can indulge in the pleasure of a common swimming pool located on the ground floor. Dive into its refreshing waters, unwind on the sun loungers, or simply bask in the sun-drenched surroundings. The pool area offers an ideal space for relaxation and leisure, providing a retreat from the hustle and bustle of daily life.
Beyond the boundaries of AKTIV, residents have access to a myriad of amenities that enrich their lifestyle. Explore the vibrant neighborhood, where a wealth of entertainment, dining, and shopping options await. Immerse yourself in the local culture and savor the delectable cuisine at the nearby cafes and restaurants. Indulge in a shopping spree at the diverse range of boutiques and retail outlets. Stay connected with the modern world as banks, supermarkets, and other essential services are just a stone's throw away.
AKTIV's strategic location offers easy access to the popular Kolonakiou avenue, a bustling thoroughfare renowned for its vibrant ambiance and diverse offerings. Additionally, the highway is conveniently close, facilitating effortless commuting to other parts of Limassol and beyond.
At AKTIV, every detail is meticulously planned to ensure the utmost comfort and convenience for residents. The project incorporates modern construction techniques and high-quality materials, exemplifying a commitment to exceptional craftsmanship. Moreover, the building adheres to the latest standards of sustainability, embracing eco-friendly practices that contribute to a greener future.
With its remarkable combination of prime location, luxurious apartments, and outstanding amenities, AKTIV presents an exceptional opportunity for those seeking a contemporary and upscale lifestyle in Limassol. Whether you are a discerning investor or an individual looking for your dream home, AKTIV offers a compelling choice that sets new standards in modern living.
Elevate your living experience and embrace the epitome of luxury at AKTIV. Don't miss the chance to be a part of this prestigious residential project. Contact us today to schedule a viewing and take the first step towards securing your slice of Limassol's vibrant real estate market.
Research and Search Ideas for AKTIV Residential Project:



Real Estate Developments in Limassol, Cyprus




Luxury Apartments in Limassol's Tourist Area




Prestigious Properties in Limassol




AKTIV Residential Project Amenities




Limassol's Dasoudi Beach and its Proximity to AKTIV




Nearby Cafes and Restaurants in Limassol




Shopping Options near AKTIV in Limassol




Banks and Supermarkets in Limassol's Tourist Area




Connectivity and Transportation Options near AKTIV




Benefits of Living in Limassol's Tourist Area




Contemporary Design and Architecture of AKTIV




Interior Features and Finishes of AKTIV Apartments




Common Swimming Pool Facilities at AKTIV




Lifestyle and Leisure Activities in Limassol




Sustainability and Eco-friendly Practices at AKTIV




Investment Opportunities in Limassol's Real Estate Market




Comparisons with Other Residential Projects in Limassol




Testimonials and Reviews from AKTIV Residents




Pricing and Availability of Apartments at AKTIV




Benefits of Choosing AKTIV as a Primary Residence or Investment Property



More details
Specifications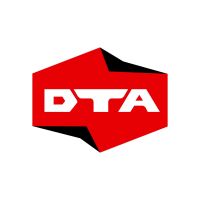 Developer:
DTA Group Developer
Since 2008
---
Other properties from the developer DTA Group Developer:
---
Looking to list your properties with us? Simply say 'hello' to start!