Description
Luxurious Villa with Cinema Room, Gym, and Indoor Pool
Indulge in the ultimate luxury living experience offered by this stunning villa, complete with a cinema room, gym, and indoor pool. Immerse yourself in the captivating world of movies in the state-of-the-art cinema room, perfect for enjoying your favorite films with friends and family. Stay fit and healthy in the convenience of your own home with the well-equipped gym. Additionally, the indoor pool allows for year-round swimming enjoyment, regardless of the weather outside.
Spacious Master Suite with Private Balcony
Experience true opulence in the impressive master suite, boasting a generous 50 square meters of living space and awe-inspiring sea views. Wake up to the soothing sounds of the waves and savor a morning coffee on your private balcony while reveling in the breathtaking panoramic view. This bedroom oasis with its full sunrise sea view provides a sanctuary for relaxation and rejuvenation.
Outdoor Oasis with Spectacular Views
Unwind and take in the breathtaking views from the outdoor pool, or effortlessly move between floors using the convenient elevator. This remarkable villa offers the epitome of luxury living, with captivating sea views from every room and an array of impressive amenities throughout. Don't miss this opportunity to make this extraordinary property your own.
Schedule a Viewing Today
Seize the chance to schedule a viewing of this exceptional luxury villa today and discover the pinnacle of lavish living for yourself. Contact us now to arrange a visit and witness firsthand the awe-inspiring sea views and extraordinary features this property has to offer.
Luxurious Villa with a Magnificent Sea View in Agios Athanasios
Presenting a luxurious villa with a magnificent sea view located in Agios Athanasios, offering an impressive 460 sqm of living space. This modern architectural masterpiece showcases elegant finishes and expansive terraces, allowing you to bask in the stunning views. Designed for those seeking a serene lifestyle, this villa is a must-see for discerning individuals in search of a high-end home.
The villa boasts an indoor heated pool with a spa and gym area, as well as an outdoor infinity swimming pool accompanied by a summer kitchen and barbecue area. The total size of the property is 810 sqm, with 465 sqm covered living space. The covered parking area spans 40 sqm.
Featuring four spacious bedrooms, two on the upper floor and two on the lower floor, this villa provides ample space for comfortable living. There are four ensuite bathrooms with showers, as well as two additional toilets without showers. Three additional showers are available for the swimming pools.
The open space design encompasses a sitting area, dining room, and kitchen area, occupying an entire floor. Balconies and verandas adorn the property, allowing you to appreciate the surrounding beauty. Modern light fixtures, including LED lights and magnetic tracking lights, enhance the aesthetics while providing flexibility to customize the lighting arrangement effortlessly.
Research and Search Ideas:



Agios Athanasios: Explore the location of Agios Athanasios and its attractions, amenities, and overall appeal as a residential area. Research the local real estate market, property prices, and trends in the area.




Luxury villa design and architecture: Investigate the latest trends and innovations in luxury villa design and architecture. Explore different architectural styles, interior design concepts, and high-end finishes that are commonly found in luxury properties.




Indoor pool and spa facilities: Research the benefits and features of indoor pools and spa facilities in luxury homes. Explore different designs, heating systems, water treatments, and additional amenities that can enhance the overall experience.




Outdoor pool and landscaping: Explore outdoor pool designs and landscaping ideas to create an inviting and visually stunning outdoor space. Look for examples of infinity pools, summer kitchens, barbecue areas, and landscaping elements that complement the luxurious villa lifestyle.




High-end amenities and features: Investigate other high-end amenities and features that are desirable in luxury homes. This may include home automation systems, home theaters, wine cellars, fitness centers, private elevators, and more. Explore the latest technologies and trends in luxury home amenities.




Sea views and waterfront properties: Research the appeal and value of properties with sea views. Explore the benefits and considerations of owning a waterfront property, including access to beaches, proximity to water activities, and potential investment opportunities.




Real estate market analysis: Conduct a comprehensive analysis of the local real estate market, focusing on luxury properties in the area. Look for data on property values, market trends, supply and demand dynamics, and investment potential in Agios Athanasios or similar locations.




Lifestyle and community: Investigate the lifestyle and community aspects of living in Agios Athanasios. Research nearby schools, healthcare facilities, shopping centers, dining options, recreational activities, and cultural attractions that contribute to the overall quality of life in the area.




Customer testimonials and reviews: Look for testimonials or reviews from customers who have purchased luxury properties or engaged with similar real estate developers in Agios Athanasios or neighboring areas. Gain insights into their experiences, satisfaction levels, and the overall reputation of the developer.




Local regulations and permits: Research the local regulations and permits required for constructing and owning luxury properties in Agios Athanasios. Understand the legal considerations, zoning restrictions, and building codes that may impact the design, construction, and ownership of such properties.



More details
Specifications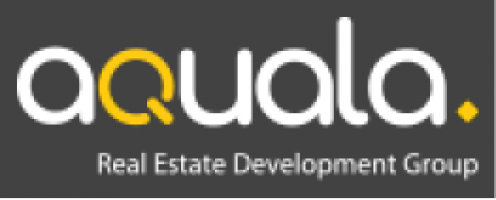 Developer:
Aquala Group Developer
Since 2017
---
Looking to list your properties with us? Simply say 'hello' to start!