Description
Introducing the Class A Project: A Premier Workplace Destination
The Class A project is currently undergoing development and is set to be completed by the end of 2023, creating a state-of-the-art workplace to accommodate a minimum of 150 individuals. This remarkable venture is poised to redefine the concept of contemporary office spaces, offering unparalleled amenities and an unrivaled working environment.
Immerse Yourself in Spectacular Surroundings
The architectural design of the Class A project incorporates breathtaking full-height panoramic windows, strategically positioned around the building. These windows provide an awe-inspiring 360-degree view, allowing our esteemed clients to revel in the splendor of their surroundings. The seamless integration of nature and architecture will undoubtedly inspire creativity and enhance productivity among the workforce.
European-Quality Craftsmanship and Energy Efficiency
In line with the highest standards of European category A buildings, the Class A project embodies superior craftsmanship and unwavering commitment to energy efficiency. Every aspect of the construction process adheres to stringent guidelines, ensuring uncompromised quality and sustainability. From the robust foundation to the meticulous interior finishes, no detail has been overlooked in our pursuit of excellence.
Advanced Systems for Optimal Comfort and Efficiency
The entire building is equipped with a cutting-edge VRV-conditioning system, delivering precise temperature control and ensuring the comfort of every occupant. This state-of-the-art technology optimizes energy consumption while maintaining a pleasant and conducive atmosphere throughout the premises. Additionally, our smart office system, specifically designed for commercial buildings, seamlessly integrates with the latest technologies, offering unparalleled convenience and efficiency.
Unparalleled Security Measures
At the Class A project, the safety and security of our occupants are of paramount importance. To this end, the KSenos 2 premises are under constant surveillance, with a dedicated private security team overseeing all access points. Through the aid of advanced closed-circuit television (CCTV) cameras, every individual entering or exiting the building is diligently monitored. This robust security system provides peace of mind, ensuring a safe and secure environment for all.
Expansive Project Area and Exclusive Use
Covering an extensive area of 2,439 square meters, the Class A project is specifically designed for exclusive utilization by a single company. This provides unparalleled opportunities for customization and tailoring the workspace to meet the unique requirements and branding of the occupying organization. The vast expanse of this premier workplace destination allows for the seamless integration of various departments and teams, fostering collaboration and synergy.
Conclusion
The Class A project is set to revolutionize the concept of contemporary office spaces. With its awe-inspiring architecture, commitment to energy efficiency, advanced systems, and stringent security measures, it offers a truly exceptional workplace environment. As the completion date approaches, anticipation builds for this remarkable endeavor, which will undoubtedly become a hallmark of excellence in the business world. Get ready to embrace a new era of productivity, creativity, and success at the Class A project.
Research and search ideas
Cutting-edge Office Designs for Enhanced Productivity
Discover the latest trends and innovations in office design that are proven to boost productivity and efficiency. From flexible layouts to ergonomic furniture, explore how forward-thinking design can revolutionize your workplace.
Benefits of Panoramic Windows in Modern Workplaces
Unlock the advantages of panoramic windows in contemporary office spaces. Experience the influx of natural light, stunning views, and a connection to the surrounding environment. Learn how these windows promote well-being, creativity, and employee satisfaction.
Energy-efficient Solutions for Commercial Buildings
Explore sustainable practices and technologies that enhance energy efficiency in commercial buildings. From smart lighting systems to renewable energy sources, discover cost-effective solutions that reduce environmental impact while maximizing energy savings.
Innovative VRV-Conditioning Systems for Optimal Comfort
Experience the next generation of HVAC systems with VRV-conditioning. Discover how Variable Refrigerant Volume technology provides precise temperature control, improved air quality, and energy efficiency, ensuring a comfortable and healthy environment for employees.
Smart Office Systems: Revolutionizing Commercial Building Management
Explore the transformative capabilities of smart office systems in managing and optimizing commercial buildings. From automated lighting and temperature control to integrated security and data analytics, revolutionize your workplace management for enhanced efficiency and productivity.
Ensuring Workplace Security with Advanced CCTV Surveillance
Learn about the importance of advanced closed-circuit television (CCTV) surveillance in maintaining a safe and secure work environment. Discover how real-time monitoring and sophisticated surveillance technologies provide effective security measures, deterring potential threats.
Customizable Workspaces for Tailored Company Needs
Unleash the potential of customizable workspaces tailored to your company's unique requirements. From flexible layouts to modular furniture, create an environment that fosters collaboration, productivity, and reflects your brand identity.
Synergy and Collaboration in Expansive Office Environments
Explore the benefits of expansive office spaces in promoting synergy and collaboration among teams. Discover open-plan layouts, dedicated collaboration areas, and communal spaces that facilitate communication, idea sharing, and teamwork.
Creating a Conducive Atmosphere for Creativity and Productivity
Unlock the secrets to creating a workplace environment that stimulates creativity and enhances productivity. From incorporating inspiring design elements to fostering a positive company culture, explore strategies that cultivate innovation and drive success.
The Future of Office Spaces: Class A Projects as Industry Benchmarks
Get a glimpse into the future of office spaces with Class A projects leading the way. Explore the latest architectural trends, technological advancements, and sustainable practices that set the standard for modern workplaces.
Balancing Aesthetics and Functionality in Office Architecture
Discover the art of balancing aesthetics and functionality in office architecture. Explore how thoughtful design choices, ergonomic considerations, and optimized space utilization create visually appealing work environments without compromising practicality.
Key Considerations for Sustainable and Eco-friendly Office Constructions
Learn about the key considerations for sustainable and eco-friendly office constructions. Explore eco-conscious materials, energy-efficient systems, waste reduction strategies, and green certifications that contribute to a healthier planet and a more responsible workspace.
The Impact of Natural Light on Employee Well-being and Performance
Uncover the positive effects of natural light on employee well-being and performance. Explore the science behind daylighting, its impact on circadian rhythms, mood,


More details
Specifications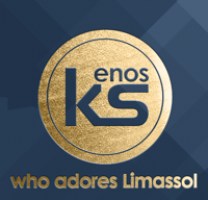 Developer:
KSenos
Since 2003
---
Looking to list your properties with us? Simply say 'hello' to start!