Description
BridgeHouse II Business Centre: Your Gateway to Limassol's Thriving Commercial Hub
Welcome to BridgeHouse II Business Centre, a premier destination strategically positioned in the heart of Limassol's bustling commercial district. This iconic establishment stands tall as a beacon of success, offering eight floors of exceptional commercial office space meticulously designed to meet the standards and expectations of high-caliber businesses.
Unparalleled Views and Contemporary Design
Prepare to be captivated by the breathtaking vistas of the city and majestic mountains through our expansive floor-to-ceiling windows. These remarkable panoramas perfectly complement the open plan configuration, providing a harmonious blend of sophistication and inspiration. Our commitment to creating a conducive working environment ensures that your business flourishes amidst the abundance of natural light and airy spaces.
Tailored Spaces for Modern Business Needs
BridgeHouse II Business Centre is purposefully crafted to cater to the evolving needs of today's businesses. With a focus on flexibility and adaptability, our open spaces foster collaboration and innovation, promoting a vibrant atmosphere that fuels both creativity and productivity. The floor-to-ceiling windows not only flood the workspace with natural light but also grant panoramic views that serve as a constant reminder of the boundless possibilities within your reach.
Prime Location, Unparalleled Convenience
Situated on Spyrou Kyprianou Avenue, in the esteemed Kato Polemidia area, BridgeHouse II Business Centre enjoys a prime location with proximity to essential infrastructures. Surround yourself with other prestigious business centers, renowned financial institutions, and a diverse array of dining establishments, all within a stone's throw from our doorstep. This strategic location ensures that you are well-connected and at the epicenter of Limassol's vibrant commercial activities.
Elevate Your Business at BridgeHouse II Business Centre
Choose BridgeHouse II Business Centre as your partner in success and gain access to a world-class establishment that embodies elegance, functionality, and convenience. Our unparalleled commitment to quality and meticulous attention to detail are evident in every aspect of our business center. Whether you are a startup, a growing enterprise, or an established corporation, our exceptional facilities and prime location are designed to propel your business to new heights.
Unlock a World of Possibilities
Embrace the limitless opportunities that BridgeHouse II Business Centre offers. Elevate your business to the next level with our premium office spaces that inspire collaboration and innovation. Capitalize on our prime location to establish valuable connections and drive growth. Let BridgeHouse II Business Centre be your gateway to success in Limassol's thriving commercial hub.
Don't wait—seize the opportunity to make your mark at BridgeHouse II Business Centre. Contact us today to schedule a visit and discover how our exceptional facilities and prime location can elevate your business to unprecedented levels of success.
Research and Search Ideas:
1. Limassol's commercial real estate market
Discover the dynamics and opportunities of Limassol's thriving commercial real estate market.
2. Benefits of a prestigious business address in Limassol
Uncover the advantages and reputation boost that comes with having a prestigious business address in Limassol.
3. Importance of natural light in office spaces
Explore how incorporating natural light in office spaces positively impacts productivity, well-being, and employee satisfaction.
4. Maximizing productivity through open plan office design
Learn about the benefits and strategies of implementing an open plan office design to foster collaboration, communication, and productivity.
5. The role of stunning views in enhancing workplace ambiance
Discover how breathtaking views from the workplace can create a positive and inspiring atmosphere, boosting employee morale and creativity.
6. Key factors to consider when choosing a business center
Identify the essential factors to evaluate when selecting a business center, including location, amenities, services, and flexibility.
7. Advantages of a flexible and adaptable workspace
Explore the benefits of a flexible and adaptable workspace, including the ability to accommodate changing business needs and foster innovation.
8. Exploring the business opportunities in Limassol's Kato Polemidia area
Delve into the potential business opportunities available in the Kato Polemidia area of Limassol, including its infrastructure, market trends, and investment prospects.
9. Comparing business centers in Limassol for your company's needs
Compare and evaluate different business centers in Limassol based on factors such as location, facilities, services, pricing, and suitability for your company's specific requirements.
10. Tips for creating a collaborative and innovative work environment
Discover practical tips and strategies for fostering a collaborative and innovative work environment that promotes teamwork, creativity, and employee engagement.
More details
Specifications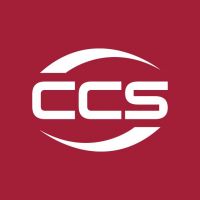 Developer:
Stylianides Group Developer
Since 1997
Building's block A
8 flr.
8 flr.
7 flr.
7 flr.
6 flr.
6 flr.
5 flr.
5 flr.
4 flr.
4 flr.
3 flr.
3 flr.
2 flr.
2 flr.
1 flr.
Open plan


13 000 000

1 flr.
---
Other properties from the developer Stylianides Group Developer:
---
Looking to list your properties with us? Simply say 'hello' to start!