Description
Luxurious Studio Apartments in Limassol - Experience Unmatched Comfort and Convenience
Welcome to Las Vegas Apartments, where luxury meets convenience in the vibrant city of Limassol. Nestled in the desirable Zakaki area, just behind the new Limassol Casino, our apartment building is currently under construction, offering an exceptional project that comprises 18 exquisitely designed studio apartments. At Las Vegas Apartments, we take pride in meticulously planning every detail to provide you with a welcoming and comfortable place to call home.
Location, Location, Location - The Epitome of Convenience
Situated in close proximity to the renowned Limassol Casino, My Mall, green open spaces, and an array of excellent shopping and leisure facilities, Las Vegas Apartments offer the epitome of convenience. Imagine having everything you need just a stone's throw away, making your everyday life effortless and enjoyable.
Unparalleled Features - Elevating Your Lifestyle
Our apartment building boasts a range of exceptional features, meticulously designed to enhance your lifestyle and provide unparalleled comfort:


Basement Amenities:





Stay fit and active at our state-of-the-art gym.


Relax and rejuvenate in the sauna and locker rooms.


Convenient AHK cash room for hassle-free transactions.


Laundry facilities for utmost convenience.


Server room to ensure seamless connectivity.


Cafeteria for socializing and enjoying a quick bite.


Serene garden area for moments of tranquility.





Ground Floor:





Ample parking spaces exclusively for residents and disabled individuals.


Welcoming reception area to greet you and your guests.


Bicycle station for eco-friendly transportation.


Inviting swimming pool for leisurely swims and relaxation.





Three Floors of Elegance:





Each floor houses six meticulously crafted studio apartments.


Thoughtfully designed layouts optimized for comfort and functionality.





Rooftop Delights:





Rooftop area featuring charming pergolas for shade and relaxation.


Communal living rooms for socializing with fellow residents.


Hookah services for indulging in a touch of luxury.





Impeccable Development Details - Elevate Your Expectations
Las Vegas Apartments is a standout development that redefines modern living. Here are the key details at a glance:


Development Type: Studio Apartments


Location: Limassol, Cyprus


Number of Apartments: 18 Luxurious Studio Apartments


Number of Floors: 3


Special Features: Sparkling Swimming Pool, Fully Equipped Gym, Relaxing Sauna, Convenient Locker Rooms, AHK Cash Room, Laundry Facilities, State-of-the-Art Server Room, Cozy Cafeteria, Lush Garden


At Las Vegas Apartments, we strive to create a harmonious living environment that exceeds your expectations. From the thoughtfully designed studio apartments to the impressive range of amenities, we have carefully crafted every element to ensure your utmost satisfaction.
Don't miss this opportunity to experience luxury living at its finest in Limassol. Contact us today to learn more about Las Vegas Apartments and secure your place in this prestigious development.
Additional Research and Search Ideas:
1. Market Analysis:
Gain insights into the current real estate market trends in Cyprus, including property prices, demand, and popular locations.
2. Investment Opportunities:
Highlight the investment potential of Cyprus real estate, such as rental yields, growth prospects, and advantageous tax policies.
3. Neighborhood Guides:
Create informative guides for different neighborhoods in Cyprus, showcasing their unique features, amenities, and attractions.
4. Buying Guide:
Offer a step-by-step guide for buying property in Cyprus, covering legal requirements, financing options, and the purchasing process.
5. Renting Guide:
Provide a comprehensive guide for renting property in Cyprus, including information on rental laws, lease agreements, and tenant rights.
6. Local Amenities:
Highlight nearby amenities such as schools, hospitals, shopping centers, parks, and recreational facilities to showcase the convenience of the location.
7. Lifestyle Features:
Emphasize the lifestyle aspects of living in Cyprus, such as its beautiful beaches, cultural heritage, outdoor activities, and vibrant nightlife.
8. Property Management Services:
Discuss property management services available in Cyprus, including maintenance, tenant screening, and rental management.
9. Renovation and Interior Design Tips:
Provide tips and inspiration for renovating and designing properties in Cyprus, catering to different styles and budgets.
10. Legal Considerations:
Address legal aspects related to property ownership in Cyprus, such as residency permits, inheritance laws, and land title regulations.
More details
Specifications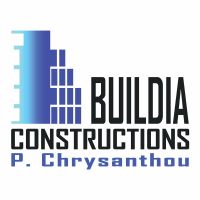 Developer:
Buildia Constructions
Since 2006
---
Other properties from the developer Buildia Constructions:
---
Looking to list your properties with us? Simply say 'hello' to start!