Description
Welcome to Residence 28: A Luxurious Private Estate of Apartment Residences in Limassol
Residence 28 is an extraordinary private estate, offering an exceptional living experience in the heart of Limassol. With two buildings housing a selection of elegant 1, 2, and 3 bedroom apartments, as well as luxurious 3 and 4 bedroom Deluxe Penthouses featuring private rooftop pools and awe-inspiring sea views, this is a modern and opulent haven. Surrounded by serene landscaped gardens, expansive terraces, and various relaxation and entertainment areas, including a delightful outdoor pool, Residence 28 seamlessly combines convenience with privacy.
Experience the Vibrant Limassol Lifestyle
Immerse yourself in the captivating blend of tradition and contemporary living that Limassol has to offer. From enchanting promenades to historical landmarks, this Mediterranean city provides a unique cultural experience. Indulge in the finest private schools, world-class hospitals, chic marinas, top-notch restaurants, authentic taverns, vibrant nightlife, and trendy boutique shopping districts. Limassol caters to all tastes and interests, ensuring there is something to delight every individual.
The Perfect Location
Cyprus, an enchanting island, is a haven for endless entertainment and excitement, appealing to people of all ages and backgrounds. Whether you seek serenity and tranquility or crave thrilling adventures, Cyprus offers an array of options to suit your preferences. Explore the pristine sandy beaches, discover the charm of picturesque villages, marvel at ancient monuments, or conquer majestic mountains. Cyprus promises a lifetime of memories and experiences for everyone.
Immerse Yourself in Cyprus' Captivating Beauty
Cyprus, with its captivating natural beauty, is a destination that will leave you spellbound. Immerse yourself in the warmth of its golden sandy beaches, where the crystal-clear waters invite you to indulge in leisurely swims or exciting water sports. Take a journey through time as you explore the charming villages that showcase traditional Cypriot culture and hospitality. Marvel at the ancient monuments that stand as testaments to the island's rich history and heritage. For the adventurous souls, Cyprus offers majestic mountains and exhilarating hiking trails that lead to breathtaking vistas.
A Haven for All
Cyprus caters to a diverse range of interests, making it a haven for everyone. Families will appreciate the safe and welcoming environment, with plenty of activities and attractions to keep children entertained. The island's excellent education and healthcare systems provide peace of mind for parents. For business professionals and entrepreneurs, Cyprus offers a favorable business environment and excellent connectivity, making it an ideal hub for international trade and investment.
Unwind in Luxury at Residence 28
After a day of exploration and adventure, return to the luxurious embrace of Residence 28. Each apartment residence is meticulously designed to provide a modern and sophisticated living space. The spacious and stylishly appointed interiors offer a harmonious blend of comfort and elegance. From the moment you step into your residence, you will be greeted by an ambiance of luxury and tranquility.
Indulge in the Pleasures of Resort-Style Living
Residence 28 goes beyond luxurious interiors. Step outside and discover the lush landscaped gardens that surround the estate, providing a serene and peaceful environment. Unwind by the outdoor pool, bask in the Mediterranean sun, or find a quiet corner for relaxation. Generous terraces and entertainment areas offer the perfect setting for social gatherings and memorable moments with loved ones.
Experience Unparalleled Privacy
While Residence 28 is designed to be part of the vibrant town center, it ensures utmost privacy for its residents. You can enjoy the best of both worlds – the convenience of easy access to amenities, entertainment, and cultural attractions, as well as the tranquility and seclusion of a private sanctuary.
Make Residence 28 Your Dream Home
Residence 28 offers an exceptional opportunity to own a luxurious apartment residence in the heart of Limassol. Whether you are seeking a permanent residence, a holiday home, or a sound investment, Residence 28 is an unrivaled choice. With its prime location, stunning views, luxurious amenities, and impeccable design, it represents the epitome of modern living in Limassol.
Don't miss the chance to be part of this exclusive private estate. Contact us today to learn more about Residence 28 and secure your place in this extraordinary community of luxury apartment residences. Experience the Limassol lifestyle at its finest and indulge in the luxury you deserve.
Research and Search Ideas:


Limassol attractions and landmarks


Property investment in Limassol


Luxury apartment living in Limassol


Limassol lifestyle and amenities


Beaches in Limassol


Private estate living in Cyprus


Mediterranean island getaways


Family-friendly activities in Cyprus


Health and education in Limassol


Hiking and outdoor activities in Cyprus


Business opportunities in Cyprus


Property developers in Limassol


More details
Specifications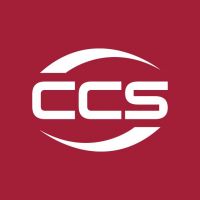 Developer:
Stylianides Group Developer
Since 1997
---
Other properties from the developer Stylianides Group Developer:
---
Looking to list your properties with us? Simply say 'hello' to start!