Description
Hestia Residence: Luxurious Apartments with Outstanding Amenities
Welcome to Hestia Residence, a private gated complex in a prime urban setting. Our exclusive apartments offer a comfortable and secure living environment with a host of exceptional amenities. The complex features private secured parking with remote access, ensuring the safety and convenience of our residents. Surrounding the apartments are beautifully landscaped green areas, providing a serene and lush oasis within the city.
Residents of Hestia Residence enjoy access to a private gym, promoting wellbeing and fitness. Our commitment to creating a welcoming and distinguished environment is evident in the high-quality materials used in the development of the common exterior areas. For added security, closed-circuit television (CCTV) is installed in all indoor and outdoor common areas, offering peace of mind to our residents.
We offer a range of apartment choices to cater to diverse needs. Our 1, 2, and 3-bedroom apartments are designed with pleasant living spaces that prioritize enjoyment and comfort. Each design and finish exudes maximum quality, ensuring a luxurious living experience. The spacious living rooms and large terraces seamlessly integrate the outdoors with the interior of each home, providing a harmonious living environment.
For those seeking the pinnacle of luxury, we present our exclusive penthouses. Hestia Residence offers two exquisite 4-bedroom penthouses that boast expansive terraces with panoramic sea views of the Limassol coastline. These penthouses are truly exceptional, featuring private roof terraces with swimming pools, additional studio rooms, and entertainment areas. Experience unparalleled luxury and breathtaking views in our penthouse residences.
At Hestia Residence, we uphold meticulous standards to ensure the highest level of quality for our apartments. Every detail has been carefully considered and designed with utmost care and attention. Our apartments feature essential amenities such as a central pressurized water system, thermal insulation throughout (extruded polystyrene), travertine or porcelain flooring, high-quality sanitary ware, mixers and taps, video phone entry systems, electric underfloor heating, private parking, security doors, and granite worktops. These features enhance comfort, convenience, and luxury within each apartment.
Conveniently located, Hestia Residence offers easy access to various amenities and attractions. The airport is just 6.5km away, ensuring hassle-free travel. Schools are within a short distance of 100m, providing educational opportunities for families. Golf enthusiasts will find a golf course just 4.65km away, while a medical clinic is conveniently located 200m from the residence. The motorway is only 1km away, connecting residents to the wider area, and the city center is just 8km from Hestia Residence.
Experience the epitome of luxury and sophistication at Hestia Residence. Immerse yourself in a world of comfort, security, and elegance. Discover the finest apartments with exceptional amenities and a prime location. Make Hestia Residence your dream home today.
Furter search ideas:
Here are some popular search keywords that can help you find information about HESTIA Residence:


HESTIA Residence Limassol


Luxury apartments in Limassol


HESTIA Residence Cyprus


High-end living in Limassol


Exclusive residential complex Limassol


HESTIA Residence amenities


Luxury penthouses in Limassol


HESTIA Residence features


Secure gated complex Limassol


HESTIA Residence floor plans


Upscale living in Cyprus


HESTIA Residence location


Premium apartments Limassol


HESTIA Residence reviews


Modern apartments in Limassol


These search keywords can help you find relevant information about HESTIA Residence and its offerings. Use them to enhance your search and discover more about this prestigious residential complex.
More details
Specifications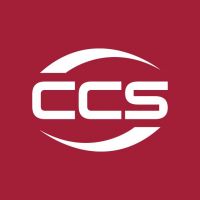 Developer:
Stylianides Group Developer
Since 1997
---
Other properties from the developer Stylianides Group Developer:
---
Looking to list your properties with us? Simply say 'hello' to start!