Description
About Plus 39 by GC
Plus 39 by GC is an exceptional residential project located in the affluent and exclusive area of Zakaki, Limassol. This luxurious development offers a selection of 1, 2, 3, and 4 bedroom apartments as well as penthouses with spacious roof terraces, providing breathtaking views of the surrounding area.
One of the key highlights of Plus 39 by GC is its strategic location, situated just 5 minutes away from the biggest casino and resort in Europe. Residents can enjoy world-class entertainment and leisure facilities right at their doorstep. Additionally, the project is conveniently located within a short distance of Limassol Marina and the beautiful beaches, ensuring easy access to a vibrant coastal lifestyle.
Luxurious Apartments and Penthouses
At Plus 39 by GC, you'll find a range of meticulously designed apartments and penthouses, each offering a blend of sophistication, comfort, and modern amenities. The spacious and thoughtfully planned layouts provide the perfect space for both relaxation and entertainment.
Whether you're looking for a cozy 1 bedroom apartment or a spacious 4 bedroom penthouse, Plus 39 by GC has the perfect home to suit your lifestyle. The penthouses come with exquisite roof terraces, where you can unwind while enjoying panoramic views of the surrounding area.
Unbeatable Location
Plus 39 by GC boasts an unbeatable location that offers easy access to a wealth of amenities and attractions. Situated just 5 minutes away from Limassol Marina, residents can indulge in the vibrant marina lifestyle, with its luxury yachts, upscale dining options, and boutique shops.
In addition, the project is conveniently located just 4 minutes away from MyMall , a popular shopping destination in the area. MyMall features a wide range of retail outlets, entertainment facilities, and dining options, ensuring residents have everything they need within close proximity.

The exclusive area of Zakaki in Limassol provides a tranquil and upscale living environment. Plus 39 by GC offers residents the perfect balance between serene surroundings and easy access to the bustling city center. With excellent transportation links, including nearby highways and public transportation, residents can effortlessly explore all that Limassol has to offer.

Every aspect of Plus 39 by GC has been carefully crafted to provide residents with a luxurious and comfortable lifestyle. The apartments and penthouses feature high-end finishes, spacious balconies or terraces, and top-of-the-line appliances. The project also includes a range of amenities such as a swimming pool, fitness center, landscaped gardens, and dedicated parking spaces.

Investing in a property at Plus 39 by GC not only offers a prestigious living experience but also presents an excellent opportunity for long-term value appreciation. The Cyprus real estate market has been thriving, attracting both local and international investors seeking a secure and lucrative investment.

In conclusion, Plus 39 by GC is an outstanding residential project located in the affluent Zakaki area of Limassol. With its strategic location, luxurious apartments and penthouses, and proximity to key attractions such as the biggest casino in Europe, Limassol Marina, and the beach, it presents an ideal opportunity to find your dream home in Cyprus. Embrace a sophisticated and comfortable lifestyle, surrounded by amenities, natural beauty, and the vibrant atmosphere of Limassol. Discover Plus 39 by GC and experience the epitome of luxury living in Cyprus.


More details
Specifications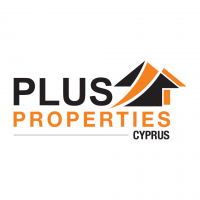 Developer:
Plus Properties Cyprus
Since 2007
---
Other properties from the developer Plus Properties Cyprus:
---
Looking to list your properties with us? Simply say 'hello' to start!