Description
AKASA - Luxurious Apartments in Panthea, Limassol
About AKASA
AKASA is an exclusive residential building situated in the highly desirable neighborhood of Panthea in Limassol. This prime location offers residents a perfect balance between tranquility and convenience, with easy access to the vibrant city center and breathtaking natural landscapes.
The contemporary design and elegant layout of AKASA set it apart, adding beauty and sophistication to the neighborhood. The building boasts luxurious 2- and 3-bedroom apartments that are meticulously designed to maximize natural light and showcase unforgettable views of Limassol's captivating coastline and city skyline.
Luxury Living at AKASA
AKASA goes above and beyond to provide residents with a luxurious and comfortable living experience. The building features a range of amenities designed to enhance your lifestyle, including a fully equipped gym where you can stay fit and active without leaving the premises.
Indulge in the refreshing waters of the communal swimming pool, offering a tranquil oasis where you can relax, socialize, and enjoy the Mediterranean climate. The pool area is beautifully landscaped, creating a serene ambiance for residents to unwind and rejuvenate.
The apartments at AKASA are meticulously crafted to offer the highest level of luxury and sophistication. Each unit is designed with spacious living areas, premium finishes, and modern appliances, ensuring a comfortable and stylish living environment. The large windows allow natural light to flood the space, creating a bright and inviting atmosphere.
Embrace a lifestyle of comfort and opulence at AKASA, where every aspect has been carefully curated to exceed your expectations. Experience the epitome of sophisticated living in one of Limassol's most sought-after locations.
More details
Specifications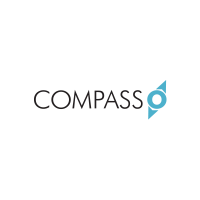 Developer:
Compass Developers
Since 2002
---
---
Looking to list your properties with us? Simply say 'hello' to start!