Description
Discover Athanasiou Tower
An exquisite high-rise masterpiece located just 300 meters away from pristine coastlines. This state-of-the-art architectural marvel is surrounded by essential amenities, making it the perfect choice for modern living.
Ultramodern Design and Striking Exteriors
Athanasiou Tower stands as a testament to exceptional craftsmanship. The meticulous attention to detail in its remarkably fresh design approach sets it apart from the rest.
Luxurious Apartments with Spacious Interiors
Step inside the 13-floor Tower to find 39 luxurious 2 and 3-bedroom apartments. These spacious living spaces are thoughtfully designed with resident comfort in mind. Covered verandas provide a perfect spot for residents to savor the cool sea breeze and bask in the invigorating year-round Mediterranean sunshine.
Premium Finishes and High-End Features
Every apartment at Athanasiou Tower is adorned with premium finishes and high-end features. These top-of-the-line amenities are carefully curated to cater to every possible everyday need. From the moment you step foot inside, you'll feel the embrace of exceptional island living.
Amenities for a Vibrant Community
Indulge in the resort-style swimming pool and sundeck, where you can relax and unwind. The gated entrance ensures privacy and security, while the children's playground offers a safe and enjoyable space for the little ones to frolic. Athanasiou Tower isn't just a residential complex; it's a vibrant community that fosters a sense of togetherness.
A Private Oasis with Breathtaking Views
Escape from the bustling city life and immerse yourself in the tranquility of Athanasiou Tower. It's a private oasis that provides breathtaking views without compromising the openness of the skies above. Embrace the serenity and let the beauty of your surroundings captivate you.
Convenience at Your Doorstep
At Athanasiou Tower, convenience is at your doorstep. With pristine coastlines just a stone's throw away, you can easily indulge in beachside activities whenever you desire. Essential amenities, including shops, restaurants, and entertainment options, are within easy reach, ensuring that your everyday needs are catered to effortlessly.
A Lifestyle That Surpasses Expectations
Whether you're looking for a permanent residence or a vacation getaway, Athanasiou Tower offers the perfect blend of luxury, comfort, and convenience. Experience a lifestyle that surpasses expectations and indulge in the epitome of modern living.
Embrace the Coastal Charm
Don't miss the opportunity to be a part of this exceptional community. Athanasiou Tower beckons you to discover a world of elegance and tranquility. Embrace the coastal charm and create unforgettable memories in this remarkable high-rise haven.
Research and Search Ideas:
1. Real Estate Market Trends
Explore the current trends and market conditions for high-rise luxury apartments in the area where Athanasiou Tower is located. This can include factors such as demand, pricing, and the overall growth of the real estate market in the region.
2. Comparison with Competitors
Conduct a comparative analysis of other high-rise residential developments in the vicinity. Highlight the unique features, advantages, and benefits that set Athanasiou Tower apart from the competition. This can include amenities, architectural design, location advantages, and overall value proposition.
3. Lifestyle and Amenities
Focus on the luxurious lifestyle and resort-style amenities offered at Athanasiou Tower. Research and highlight the specific amenities such as the swimming pool, sundeck, gated entrance, and children's playground. Emphasize how these amenities enhance the quality of life and provide a convenient and enjoyable living experience.
4. Proximity to Essential Amenities
Explore the convenience factor by highlighting the proximity of Athanasiou Tower to essential amenities such as shops, restaurants, schools, and entertainment options. Research and provide information on the nearby facilities and attractions that residents can easily access, emphasizing the convenience and ease of everyday living.
5. Sustainable and Eco-Friendly Features
Research and highlight any sustainable and eco-friendly features incorporated into the design of Athanasiou Tower. This can include energy-efficient appliances, green building materials, water-saving fixtures, or any environmentally conscious initiatives. Emphasize the commitment to sustainability and the benefits it brings to residents and the environment.
6. Coastal Living and Recreational Activities
Highlight the appeal of coastal living and the various recreational activities available near Athanasiou Tower. Research and provide information on nearby beaches, water sports, hiking trails, or any other outdoor activities that residents can enjoy. Emphasize the advantages of living in a coastal area and the opportunities for a vibrant and active lifestyle.
7. Testimonials and Reviews
Seek out testimonials and reviews from residents or previous buyers of Athanasiou Tower. Research and compile positive feedback, testimonials, or case studies that showcase the satisfaction and positive experiences of residents. This can add credibility and authenticity to the marketing efforts.
8. Local Area Information
Provide information about the surrounding neighborhood and its unique characteristics. Research and include details about the local culture, historical landmarks, popular attractions, and any upcoming developments or improvements that can contribute to the overall desirability of the location.
9. Investment Potential
Research and analyze the investment potential of Athanasiou Tower. Include factors such as rental demand, potential return on investment, and any future development plans or infrastructure projects that may positively impact property values in the area.
10. Developer's Reputation and Track Record
Research the developer behind Athanasiou Tower and highlight their reputation, experience, and successful track record in delivering high-quality residential projects. This can instill confidence in potential buyers and emphasize the reliability and trustworthiness of the developer.
Remember to tailor these research and search ideas to the specific location and unique selling points of Athanasiou Tower.
More details
Specifications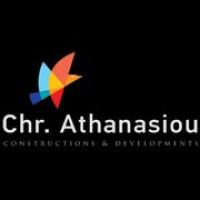 Developer:
Chr. Athanasiou Constructions & Developments
Since 1975
---
Other properties from the developer Chr. Athanasiou Constructions & Developments:
---
Looking to list your properties with us? Simply say 'hello' to start!