Description
Discover The Double, a prestigious real estate project developed by Caprice 22, offering an exceptional living experience in the heart of Cyprus. This exclusive development combines exquisite design, unparalleled craftsmanship, and a prime location to create a haven of luxury and sophistication.
Prime Location
Located in one of Cyprus' most sought-after areas, The Double enjoys a prime location that offers convenience, tranquility, and access to a wealth of amenities. Situated within close proximity to vibrant city centers, stunning beaches, world-class restaurants, and cultural attractions, residents of The Double can indulge in the best of Cyprus living.
Architectural Marvel
The Double is a true architectural marvel, designed to captivate and inspire. The sleek lines, contemporary façade, and meticulous attention to detail create a visually stunning masterpiece. Every aspect of the design, from the carefully selected materials to the innovative use of space, showcases the commitment to excellence and luxury.
Luxurious Residences
Step into a world of refined elegance with the luxurious residences at The Double. Choose from a selection of meticulously crafted apartments and penthouses, each boasting spacious layouts and sophisticated finishes. The thoughtfully designed interiors create a harmonious blend of comfort and style, with ample natural light and panoramic views of the surrounding landscapes.
Unparalleled Amenities
Indulge in a wealth of unparalleled amenities that elevate the living experience at The Double. Immerse yourself in the crystal-clear waters of the swimming pool, rejuvenate your senses at the state-of-the-art fitness center, or unwind in the meticulously landscaped gardens. The development also offers a dedicated concierge service, ensuring that every need is catered to with utmost care and attention.
Smart Living Solutions
Embracing the latest technological advancements, The Double provides smart living solutions that enhance convenience, comfort, and security. Residents can enjoy the benefits of intelligent home automation systems, enabling seamless control over lighting, temperature, and security features. Stay connected with high-speed internet connectivity, ensuring a modern and connected lifestyle.
Privacy and Security
Privacy and security are of paramount importance at The Double. The development features advanced security systems, including 24/7 surveillance, secure entry points, and professionally trained staff. Rest assured that your peace of mind is our top priority, allowing you to fully enjoy the privacy and tranquility of your luxurious retreat.
Environmental Consciousness
At Caprice 22, we are committed to sustainable living and environmental consciousness. The Double incorporates energy-efficient features, including solar panels, LED lighting, and optimized insulation. By embracing eco-friendly practices, we contribute to a greener future while ensuring lower energy consumption and reduced environmental impact.
Unrivaled Investment Opportunity
Investing in The Double presents a remarkable opportunity for both local and international buyers. Cyprus' thriving real estate market, coupled with the exceptional quality and desirability of The Double, ensures the potential for lucrative returns.
Research and search ideas:


Real estate developments in Cyprus


Luxury residential projects in Cyprus


Prestigious properties in Cyprus


Caprice 22 real estate company


Prime locations for luxury living in Cyprus


Architectural design in Cyprus


High-end amenities in residential projects


Sustainable living in real estate


Smart home solutions in luxury properties


Privacy and security features in residential developments


Investment opportunities in Cyprus real estate


Returns on investment in prestigious properties


Market trends in Cyprus real estate


Customer reviews and testimonials for Caprice 22 projects


Energy-efficient features in residential buildings


More details
Specifications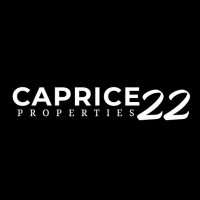 Developer:
Caprice 22
---
Other properties from the developer Caprice 22:
---
Looking to list your properties with us? Simply say 'hello' to start!