Description
Welcome to an Extraordinary World of Elegance and Sophistication
Blending harmonious architecture and outstanding design, this unique development sets new standards for luxury living. Nestled within the heart of the esteemed Limassol suburb, Palodia, this exclusive gated complex stands as an epitome of superior aesthetics and exclusivity. With a remarkable selection of residences ranging from lavish villas to exquisite apartments, :haven offers a symphony of choices to cater to every discerning taste. Designed to perfection by a leading London architect, simple and modern lines create pure volumes that beautifully marry contemporary flair with timeless charm.
Comprising a total of 36 units, :haven perfectly combines privacy and community. Among them, 12 impeccably designed apartments of one- and two-bedrooms, spread over three blocks surrounding the pool and other resident facilities. Furthermore, 24 villas showcase the essence of elegant living, offering three-, four-, and five-bedroom layouts, and the potential for private pools for select villas.
Major Benefits:


Distinctive Gated Community: Exclusivity defined by a gated complex boasting exceptional resident amenities including a state-of-the-art pool and fitness center.


Diverse Residential Selection: A comprehensive array of meticulously designed villas and apartments, ranging from 1 to 5 bedrooms, to cater to every lifestyle.


Proximity to Renowned Schools: Advantageously located near prominent international institutions such as The Heritage and The Island, ensuring the finest education for your loved ones.


Access to Nature and Adventure: A mere 20-minute drive connects you to the captivating mountain villages and the renowned Troodos ski resort, promising year-round outdoor experiences.


Iconic Architectural Creation: Crafted by a prominent London architect, the development showcases a landmark design that is both captivating and enduring.


Prestigious Palodia Locale: Nestled within the esteemed and scenic suburb of Limassol, Palodia offers an environment of prestige and charm.


Enhanced Comfort: Thoughtfully equipped with provisions for underfloor heating, elevating your living experience with modern comfort solutions.


Thoughtfully Designed Spaces: Enjoy the luxury of spacious and functional floor plans that seamlessly combine elegance with convenience.


:haven offers a thoughtfully curated selection of resident-only facilities, meticulously designed to enhance your daily life. Relax by the poolside with a refreshing drink in hand, bask in the sun, and create lasting memories with loved ones. After a revitalizing swim, venture into the vibrant clubhouse, for an invigorating gym session, followed by the soothing embrace of the sauna. Plus, when it's time to satisfy your culinary cravings, the clubhouse cafeteria is right at your doorstep, providing a comfortable and convenient dining experience. Last but not least, don't overlook the playground, where your little ones can stay active and content for hours on end.
More details
Specifications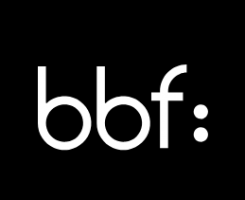 Developer:
BBF Sales Group
Since 2007
---
Other properties from the developer BBF Sales Group:
---
Looking to list your properties with us? Simply say 'hello' to start!