Description
Introducing Diamond Casa Homes at Phase IV: Luxurious Family Residences in Mouttagiaka, Limassol
Discover the epitome of luxury family living in Limassol's coveted Mouttagiaka area with Diamond Casa Homes at Phase IV. These exceptional residences, meticulously crafted by the esteemed CCS Stylianides Group, set new standards for elegance and comfort. Nestled in one of Limassol's most sought-after locations, these homes offer a harmonious blend of formal sophistication and relaxed living spaces, making them the perfect choice for discerning families.
Location, Location, Location
Situated in the prestigious Moutagiaka Area, Diamond Villas command breathtaking views of the sea and the picturesque countryside. Convenience is at your doorstep, as these exclusive homes are just a stone's throw away from the beach and essential amenities. Within a short 5-minute drive, you'll find supermarkets, mini-markets, bakeries, the K-Cineplex cinema, bowling alleys, beachfront cafes, and an array of restaurants to satisfy your culinary cravings. The bustling heart of Limassol City Centre is a mere 5 to 10 minutes away, ensuring that you're always close to the city's vibrant energy. Plus, renowned private schools like Grammar School, Heritage, and Foley's are conveniently located within a 10 to 15-minute radius.
Exquisite Home Designs
Diamond Casa Homes at Phase IV is a private haven that boasts detached 3 and 4 bedroom houses, thoughtfully designed across three levels to provide an exceptional living experience. These homes are adorned with sumptuous features and finishes that exude opulence, while ensuring your privacy and security. The open floor plans are strategically oriented to capture stunning views and infuse every corner with natural light, creating an atmosphere of pure luxury and spaciousness.
Spectacular Sea Views and Lush Gardens
One of the standout features of this project is the breathtaking sea views it offers. Whether you're enjoying your morning coffee or hosting a soirée on your terrace, the ever-changing azure vistas will captivate your senses. Diamond Casa Homes at Phase IV are also surrounded by beautifully landscaped communal gardens, providing residents with a serene and verdant environment to unwind in.
A Home That Reflects Your Lifestyle
Diamond Casa Homes at Phase IV are not just houses; they are a lifestyle choice. When you choose to make one of these exclusive residences your home, you're selecting an unparalleled quality of life. Whether you're seeking an elegant space for formal gatherings or a cozy nook for family movie nights, these homes cater to your every need. The attention to detail, high-end finishes, and thoughtful design create an ambiance that's truly exceptional.
In Conclusion
Diamond Casa Homes at Phase IV represent the pinnacle of luxury living in Limassol's Mouttagiaka area. With their prime location, exquisite design, and awe-inspiring sea views, these homes offer the perfect blend of convenience and indulgence. If you're in search of a residence that reflects your discerning taste and elevates your lifestyle, look no further. Diamond Casa Homes at Phase IV are ready to welcome you into a world of unparalleled luxury.
Research and Search Ideas for Diamond Casa Homes Text:
1. Local Real Estate Market Trends:
Explore the current trends in the Limassol real estate market, particularly in Mouttagiaka. Look for statistics on property values, luxury home demand, and upcoming developments that could influence the market.
2. CCS Stylianides Group:
Investigate CCS Stylianides Group, the developer behind Diamond Casa Homes. Examine their past projects, reputation, and any awards or recognitions received.
3. Amenities and Services:
Provide detailed information about amenities and services in the Mouttagiaka area, such as nearby supermarkets, schools, cinemas, and other facilities important to potential buyers.
4. Schools in Limassol:
Expand on the private schools mentioned (Grammar School, Heritage, Foley's). Offer details about their curriculum, reputation, and notable achievements.
5. Limassol City Center:
Highlight what the Limassol City Center offers, including shopping districts, dining options, cultural attractions, and nightlife.
6. Interior Design Trends:
Discuss current interior design trends, especially those relevant to luxury homes. Highlight features and finishes popular among upscale homebuyers.
7. Landscaped Gardens:
Explore the concept of communal landscaped gardens in real estate and their appeal to potential buyers. Provide examples of other developments with similar features.
8. Sea Views in Real Estate:
Discuss the significance of sea views in real estate and their impact on property values. Include statistics or examples of properties with exceptional sea views.
9. Luxury Living Lifestyle:
Dive deeper into what a luxury living lifestyle entails. Describe the benefits of living in a luxury home and how it enhances one's quality of life.
10. Real Estate Investment in Cyprus:
Provide information on the benefits of real estate investment in Cyprus, including any tax incentives, residency programs, or citizenship by investment options.
11. Property Financing:
Explain financing options for purchasing properties in Cyprus, including mortgage rates, down payments, and eligibility criteria.
12. Customer Testimonials:
If available, include customer testimonials or reviews from residents of Diamond Casa Homes Phase IV to showcase the satisfaction of current homeowners.
13. Comparative Analysis:
Compare Diamond Casa Homes Phase IV to other luxury developments in Limassol, highlighting what sets it apart and its competitive advantages.
14. Buying Process:
Outline the step-by-step process for purchasing a property in Cyprus, including legal requirements, fees, and documentation.
15. Future Projections:
Investigate any future developments or infrastructure projects in the Mouttagiaka area that could impact property values and lifestyle in the region.
More details
Specifications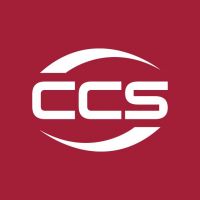 Developer:
Stylianides Group Developer
Since 1997
---
Other properties from the developer Stylianides Group Developer:
---
Looking to list your properties with us? Simply say 'hello' to start!