Description
Welcome to the Level Property Project in Souni: Your Gateway to Tranquil Living
Discover a captivating real estate venture nestled in the idyllic hills of Limassol. Presenting the Level development, a haven of contemporary and expansive residences ensconced in the serene charm of the Cypriot countryside.
Prepare to Embrace Level Living
Anticipate the allure of Level, an upcoming residential haven tailored to those in pursuit of secluded abodes and serene neighborhoods, cocooned in the tranquil embrace of the countryside.
Exceptional Properties Await
The development showcases an exquisite collection, including:


16 Houses boasting private swimming pools


3 to 4 bedrooms with en-suite amenities


Convenient shared facilities on-site


Unparalleled Property Amenities
Indulge in a realm of supreme comfort and modernity with these exceptional features:


Underfloor heating for ultimate coziness


Provisions for Air Conditioning System with split units


Personalized choice for a private swimming pool


Attain Grade A Energy Efficiency


Revel in leisure with the Common Tennis Court and Kids playground


Elevated Location Insights
Limassol's Enchanting Backdrop

Set against a picturesque tapestry of rolling hills and lush verdure, Souni extends an inviting escape from the urban frenzy. An irresistible haven for nature aficionados, seekers of serene solace, and families yearning for a nurturing environment.
More Than Just Residences
Souni isn't just an abode; it's a gateway to a host of exhilarating outdoor pursuits. Experience the following while in Souni:


Traverse Scenic Trails: Unveil Souni's exquisite beauty through its myriad of trails, each offering breathtaking panoramas. Embark on leisurely strolls or challenge your spirit with invigorating hikes.


Winery Exploration: Immerse yourself in Souni's acclaimed wineries, inviting you to tantalize your taste buds and savor the region's most distinguished wines amid a backdrop of serene vistas.


Village Ventures: Souni's prime location offers easy access to charming villages. Delight in meandering along cobblestone pathways, marvel at architectural wonders, and relish the local gastronomy.


Harmonious Living, Convenient Proximity
Revel in the tranquility of countryside living while enjoying seamless access to essential amenities, including schools, convenience stores, pharmacies, and a mere 10-minute drive to Kourion Beach and the bustling heart of Limassol.
Explore the Vicinity
Level isn't just about luxurious living; it's also about proximity to essential destinations. Discover nearby attractions such as:


Limassol City Center


Omodos Village


Guru Mountain Resort Platres


Troodos Mountains


Kolossi Stadium


General Hospital


Shopping Malls


Casinos


Lady's Mile Beach


Kourion Beach


Educational Excellence
Nurture your family's growth with proximity to esteemed educational institutions:


Souni Primary School (5-minute drive)


Souni Kindergarten (5-minute drive)


Premier Private Schools: Heritage Private School, Foley's Private School, Island Private School, Institute of Maths and Science (IMS)


Seamless Travel Connectivity
Rest easy with convenient access to airports:


Paphos Airport (40-minute drive)


Larnaca Airport (56-minute drive)


A Remarkable Retreat Awaits
No matter your preference, Souni promises an unforgettable and rejuvenating experience. Elevate your lifestyle with Level, where tranquility and modernity converge, setting the stage for the life you've always envisioned.
Research and Search Ideas


Real Estate Trends in Limassol: Research current real estate trends and market conditions in Limassol to provide context for the Level property project.


Property Development in Souni: Look for other property developments or projects in Souni to compare features, amenities, and pricing.


Cypriot Countryside Living: Explore articles or guides on the benefits and lifestyle of living in the Cypriot countryside.


Outdoor Activities in Souni: Research and compile a list of outdoor activities and recreational opportunities available in Souni and its surroundings.


Limassol Attractions: Create a guide to popular attractions and points of interest in Limassol, including historical sites, cultural landmarks, and entertainment options.


Schools in Limassol: Provide detailed information about the educational institutions mentioned, such as Souni Primary School, Souni Kindergarten, Heritage Private School, Foley's Private School, Island Private School, and Institute of Maths and Science (IMS).


Wineries in Souni: Write about the wineries located in or around Souni, their history, wine varieties, and tours.


Local Cuisine: Explore and highlight the local cuisine and dining options available in Souni and nearby areas.


Transportation and Connectivity: Research transportation options, including public transport, road connectivity, and proximity to airports (Paphos and Larnaca).


Healthcare Facilities: Provide information about nearby medical facilities and healthcare services available to residents.


Countryside Photography: Curate a collection of picturesque photographs showcasing the serene beauty of the Cypriot countryside.


Property Investment Tips: Offer advice and tips for potential property investors considering purchasing homes in Souni.


Cost of Living Comparison: Compare the cost of living in Souni with other areas in Limassol or nearby cities.


Interview with Residents: If possible, conduct interviews with residents of Souni to gather their perspectives on living in the area and their experiences with the community.


Future Development Plans: Investigate any upcoming developments, infrastructure projects, or improvements planned for Souni and Limassol that could impact the quality of life.


Local Festivals and Events: Provide information about local festivals, events, and cultural celebrations that take place in Souni and the surrounding region.


Nature and Wildlife: Explore the local flora and fauna, wildlife preservation efforts, and natural habitats in and around Souni.


Property Buying Guide: Create a comprehensive guide for individuals interested in purchasing property in Cyprus, covering legal aspects, property types, and the buying process.


Architectural Style and Design: Discuss the architectural style and design elements used in the Level development and how they integrate with the natural surroundings.


Community Engagement: Research local community initiatives, clubs, and groups that residents can get involved in to enhance their sense of community in Souni.


More details
Specifications
Type of property

Newbuilt Properties for Sale

District

Limassol

Neighborhood

Souni

Postal code area

Souni 4717

Complex

LEVEL

Property Type

Houses

Condition

Under construction

Energy efficiency category

A

Ceiling height

Higher 3m

Type of street

Cul-de-sac

Levels

1

Year of construction

2025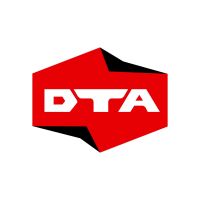 Developer:
DTA Group Developer
Since 2008
---
Other properties from the developer DTA Group Developer:
---
Looking to list your properties with us? Simply say 'hello' to start!