Description
About Plus 60 by GC
Plus 60 by GC is our latest project that showcases 5 exquisite and luxurious villas located in the highly popular and prestigious area of Agios Tychonas, Limassol. These villas epitomize sophistication, elegance, and exclusivity, offering residents an unparalleled luxury living experience.
Each villa at Plus 60 by GC is meticulously designed to provide utmost comfort and style. With 4 spacious bedrooms, residents will have ample space for relaxation and privacy. The private garden and roof terrace further enhance the living experience, providing a serene outdoor oasis where you can unwind and enjoy panoramic views of the surrounding area.
Luxurious Living at Its Finest
Step into a world of luxury and opulence at Plus 60 by GC. These villas are meticulously crafted with the highest quality materials and finishes, showcasing exceptional attention to detail. The interior spaces are thoughtfully designed to maximize comfort and functionality, with open-plan layouts that seamlessly blend indoor and outdoor living.
Residents have the option to personalize their villa with an optional private pool, adding a touch of exclusivity and luxury. The calm and green surroundings create a peaceful atmosphere, providing a retreat from the bustling city life.
Prime Location and Accessibility
Plus 60 by GC enjoys a prime location in Agios Tychonas, one of the most desirable areas in Limassol. The project is strategically positioned just 3 minutes away from the renowned hotels in Limassol, including Amathus, Mediterranean, and Four Seasons Hotels. Residents can indulge in world-class amenities, fine dining, and entertainment options within close proximity.
In addition, the project offers easy access to the highway, making commuting a breeze. Whether you're heading to work or exploring the beautiful beaches of Limassol, the convenient highway access ensures seamless connectivity to various destinations.

Agios Tychonas itself is a charming and exclusive neighborhood, known for its picturesque landscapes and upscale ambiance. The tranquil and green surroundings provide a serene and idyllic setting for residents to enjoy a peaceful lifestyle away from the hustle and bustle of the city.

With the beach just 3 minutes away, residents of Plus 60 by GC can easily immerse themselves in the sun-kissed shores and crystal-clear waters of Limassol. Whether it's a leisurely stroll along the sandy coastline or indulging in various water sports activities, the beach offers endless opportunities for relaxation and recreation.

Plus 60 by GC offers more than just luxurious villas; it presents a lifestyle where residents can experience the epitome of comfort, elegance, and convenience. The meticulously designed villas, private gardens, roof terraces, and optional private pool create a haven of relaxation and entertainment within your own home.

Investing in a villa at Plus 60 by GC not only offers a prestigious living experience but also presents an excellent opportunity for long-term value appreciation. The real estate market in Limassol is thriving, attracting both local and international investors seeking a secure and profitable investment.

In conclusion, Plus 60 by GC presents a rare opportunity to own a luxurious villa in the sought-after neighborhood of Agios Tychonas, Limassol. With its prime location, exceptional amenities, and close proximity to renowned hotels, highway access, and the beach, it offers an unrivaled living experience. Experience the ultimate luxury, tranquility, and convenience at Plus 60 by GC and embrace a lifestyle that surpasses all expectations.
More details
Specifications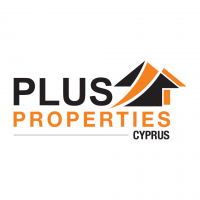 Developer:
Plus Properties Cyprus
Since 2007
---
Other properties from the developer Plus Properties Cyprus:
---
Looking to list your properties with us? Simply say 'hello' to start!