Description
About Hinoki Green & Yellow
Hinoki Green & Yellow is a remarkable luxury complex comprised of two buildings, situated in close proximity to the bustling business city center of Limassol. This property stands out not only for its outstanding design but also for its ideal location, making it a perfect choice for those who appreciate living near the heart of the city.
With easy access to main roads, residents of Hinoki Green & Yellow enjoy the convenience of seamless commuting and the ability to explore all that Limassol has to offer. The complex is strategically located within walking distance to prestigious schools, trendy shops, and the pristine beach, providing residents with a vibrant and dynamic lifestyle.
The Uniqueness of Hinoki Green & Yellow
Hinoki Green & Yellow offers a unique living experience characterized by luxurious amenities, impeccable craftsmanship, and modern design. The complex is meticulously designed to create an environment that blends comfort, elegance, and functionality.
From the moment you step into Hinoki Green & Yellow, you will be captivated by its exceptional architecture and attention to detail. The buildings exude sophistication and style, with a harmonious blend of green and yellow accents that add a touch of vibrancy to the overall aesthetic.
Prime Location and Convenience
One of the key advantages of Hinoki Green & Yellow is its prime location near the Limassol Business City Center. Residents can enjoy the convenience of having essential amenities, including offices, restaurants, and entertainment options, right at their doorstep.
In addition to its proximity to the city center, this luxury complex offers easy access to main roads, allowing for seamless travel to other parts of Limassol and beyond. Whether you need to commute for work or explore the beautiful beaches and attractions, Hinoki Green & Yellow provides the perfect starting point.
Furthermore, the complex is within walking distance to esteemed schools, making it an excellent choice for families seeking a convenient and family-friendly living environment. The proximity to schools ensures that children have easy access to quality education without the hassle of long commutes.
For those who enjoy shopping and leisure activities, Hinoki Green & Yellow is also within walking distance to a variety of shops, boutiques, and entertainment venues. Whether you're looking for the latest fashion trends, indulging in a gourmet dining experience, or simply seeking some recreational fun, everything is just a short stroll away.
Moreover, the stunning beaches of Limassol are within reach from Hinoki Green & Yellow. Residents can embrace the coastal lifestyle and enjoy sun-soaked days, tranquil walks along the shoreline, and a plethora of water sports activities.
Experience Luxury Living at Hinoki Green & Yellow
At Hinoki Green & Yellow, luxury living is elevated to new heights. From the meticulously designed interiors to the array of world-class amenities, residents can immerse themselves in a lifestyle of comfort, convenience, and sophistication.
Indulge in the well-appointed communal spaces, including a state-of-the-art fitness center, a relaxing spa, and lush green gardens where you can unwind and rejuvenate. Each residence within the complex is thoughtfully crafted with high-end finishes, premium materials, and modern appliances to provide a haven of elegance and tranquility.
Don't miss the opportunity to be part of this prestigious community in the heart of Limassol. Discover the luxury and convenience of Hinoki Green & Yellow today and experience a truly exceptional living environment.
More details
Specifications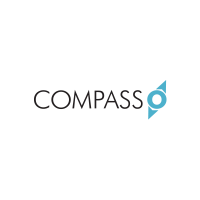 Developer:
Compass Developers
Since 2002
---
---
Looking to list your properties with us? Simply say 'hello' to start!