Description
Project Details


Type: Residential


Location: Limassol, City Centre


Status: Under Construction


Completion: December 2023


About BALSAM
Located just 1.2 km away from Limassol City Centre, BALSAM is an exceptional luxury residential project that epitomizes refined living. With meticulous attention to detail, every corner of this building has been thoughtfully designed to create an outstanding result.
BALSAM stands out for its clean, strong lines and subtle richness, exuding an air of luxury that enhances the overall living environment. From the carefully chosen materials to the impeccable craftsmanship, this property exudes elegance and sophistication.
Proximity to Key Amenities


1.2 km from Limassol City Centre


0.8 km from Schools


3.5 km from the Beach


0.2 km from Shops


Creating a Harmonious Living Environment
At BALSAM, every detail is important to us. We believe that by paying attention to even the smallest details, we can create a truly harmonious living environment. The property's architecture and design ensure a seamless integration of luxury and functionality.
The clean lines and contemporary aesthetic of BALSAM blend effortlessly with its surroundings, while the subtle richness of the interiors adds a touch of opulence. Whether you are looking for a tranquil retreat or a vibrant urban residence, BALSAM offers the perfect balance of comfort and style.
More details
Specifications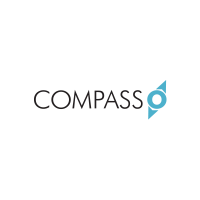 Developer:
Compass Developers
Since 2002
---
---
Looking to list your properties with us? Simply say 'hello' to start!